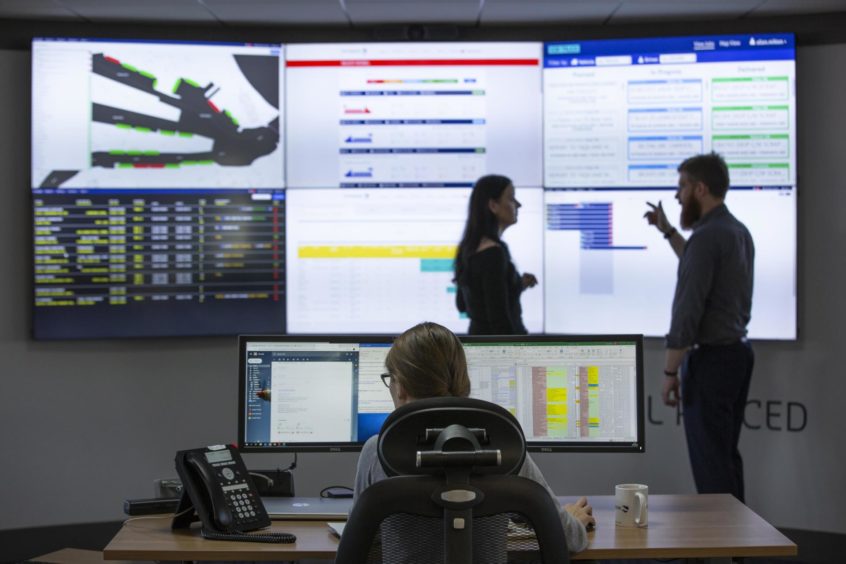 As the industry presses ahead towards achieving net zero by 2050, we recognise that everybody is being asked to be something different at the moment.
Last year we were oil and gas companies and an oil and gas supply chain, and today operators are now energy companies and the oil and gas supply chain has to become the energy supply chain. While that may sound daunting, if we actually just pause and let a collective breath out, it may not be that difficult.
Rather than worrying about the long-term goal of achieving net zero by 2050, we should break the process down into manageable steps to solve the more immediate challenges. Let's optimise and drive out waste, automate our processes and encourage operators to trust in the supply chain to help provide the solutions we all need.
Optimise
Before we can propose new, innovative ways to repurpose the oil and gas industry, we must first ensure the efficiency of our current processes. The concept of centres of excellence, to drive global best practice through local delivery, may not be new, but if we can deliver global best practice through these, we will reduce overprovisioning and reduce waste considerably.
Waste reduction can also be achieved through disciplined inventory management. Instead of holding inventory for platforms that have long since been decommissioned, write off the asset and consider collaborating with others to share the materials you might need in the future. Let's be clear, this is not a new concept but our industry has never truly taken a unilateral approach to materials sharing. We need to leave this mindset in the past as it has no place in the industry of the future.
Digitise
By digitising operations, we can achieve consistency of delivery and real-time visibility. We must allow machines to complete the mundane tasks and free our people so they can complete the "edge cases". In doing so, processes can't deviate from the norm, and safe and auditable processes can be maintained.
Many within the industry are also unsure of exactly what assets they possess and where these are held. By transforming then digitising their processes, customers can see at any point in time what is going on with their own equipment. Over the last 10 years, we have been on our own journey to optimise and digitise our processes resulting in Lighthouse, our suite of technology solutions. Lighthouse gives our customers full visibility of their assets at all times and digital assurance at every step, in turn allowing them to optimise their processes and make the transition to a more sustainable future.
Trust in the supply chain
The supply chain must be encouraged to invest in the process through long-term commitment from operators. Short-term commitment will not give the supply chain the assurance it needs and in turn, won't provide the opportunity to innovate. If, as an industry, we are to embrace this transformational journey towards the energy transition, a foundation of trust needs to be built. Operators will recognise that this will take financial investment, yet do we see the commitment to realise these investments in contracting principles today?
In simple terms, allow the supply chain in. Listen to suppliers, partner with them and allow them to innovate for you. The journey to the energy transition comes with many challenges and may seem overwhelmingly difficult at times, but don't feel that you need to reinvent the wheel. If we pause and take a step back, many of the solutions already exist within the supply chain.
So while we will face complexities and challenges along the way to net zero, we will get there if we are able to break those invisible barriers down into clear, transparent pieces. We will begin to realise that it's not the huge, daunting puzzle we may be dreading. The journey will be a little bumpy at times but if we maintain our focus and stay the course we will realise that maybe this isn't so hard after all.
Recommended for you

Reflections on 2022: a transformational year for AREG