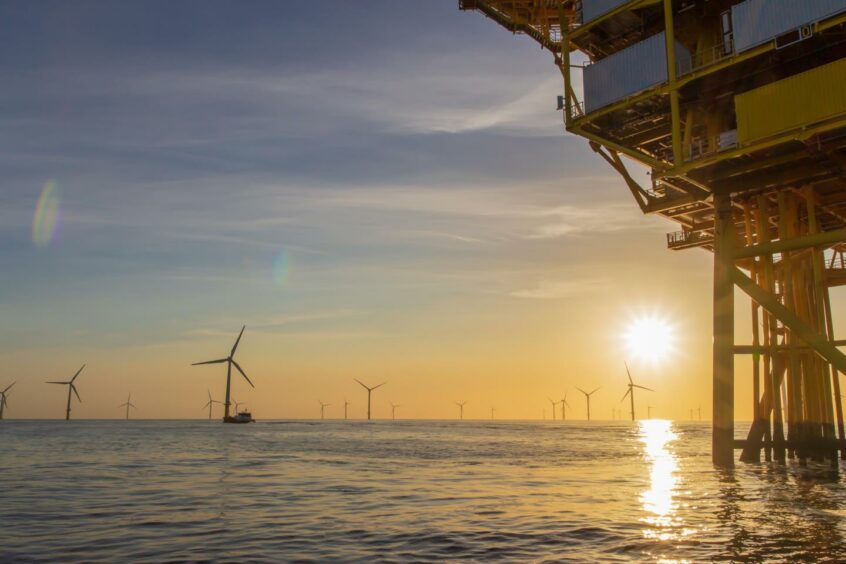 Change has swept through our industry in 2022. At the start of the year, we re-branded to reflect our evolution to embrace organisations that not only have an interest in oil and gas but also carbon capture and storage, hydrogen and offshore wind.
Our members had already been diversifying and broadening their capabilities to support the development of low carbon technologies, and in March we became Offshore Energies UK (OEUK) to reflect these significant and progressive developments.
As part of this change, I have recently taken on a new role as Wind and Renewables Manager. It actually feels like I'm going back to my roots as I'm from a family of sail-makers. With OEUK my remit is to strengthen the connections between these emerging energies and how they interact with the expertise we have developed from North Sea oil and gas operations.
The move to explore the significant potential of offshore wind is gathering momentum. Back in 2020, former Prime Minister Boris Johnson announced to the world he wanted the UK to become "the Saudi Arabia of wind", as he launched a 10-point-plan for a green industrial revolution.
In this document the government set out to build back better, support green jobs, and accelerate the country's path to a low carbon future. This ambition chimes with the principles of the offshore oil and gas sector's blueprint for delivering net zero emissions by 2050, and more recently the North Sea Transition Deal (NSTD) in which the industry committed to support delivery of the government's climate change goals.
A key aim of the 10-point-plan is to advance offshore wind, for which Mr Johnson noted the UK had 'quite extraordinary potential' – promising 60,000 jobs and the installation of turbines in UK waters that would "power every home" by 2030. While those are ambitious targets, just two years later the North Sea is about to host Dogger Bank, which will be the world's largest offshore wind farm. This project comprises three different phases and is being progressed by our members Equinor and Eni, together with SSE. Each phase will have an installed generation capacity of 1.2GW. Combined, Dogger Bank will have an installed capacity of 3.6GW and will be capable of powering up to 6 million homes.
In early 2022, several oil and gas operators and supply chain companies secured bids in the Scotwind leasing round announced by Crown Estate Scotland. At OEUK, we've seen some of our member companies including BP, Shell, TotalEnergies and OceanWinds become lead applicants in the round, representing almost 50% of the leases awarded. They have partnered with renewable energy companies to lease areas of the seabed around Scotland for offshore wind farm developments to generate many gigawatts of new, clean energy.
This is just a part of the impressive work being done by our members to invest in decarbonising the existing energy infrastructure, and we're working with stakeholders to ensure we can streamline and accelerate the process.
Offshore wind is a key facet of the work we are doing to decarbonise oil and gas production, including our work with the Innovation and Targeted Oil & Gas (INTOG) leasing round. This is a process by which developers apply to build offshore wind farms to provide low carbon electricity to power oil and gas installations. Decarbonisation of supply is one of the five commitments we have made to the NSTD, and it is key to the work we are doing to accelerate the energy transition, reduce emissions and create new jobs across the UK.
With Putin's invasion of Ukraine and the subsequent energy price crisis, it has become even clearer that we must invest in a range of homegrown energy resources, including wind, other renewables, and the oil and gas that currently meets 75% of our energy needs.
Companies, policymakers and wider stakeholders have come to consider the offshore energy sector as a critical part of an evolving integrated system. This is where oil and gas, hydrogen, CCS and offshore wind have a complementary role to play in delivering energy security for the UK. I look forward to a very interesting 2023 as we work towards turning our many opportunities into realities.
Recommended for you

Gigawaters S2 #3 – Economic Impact of the Wind Power Ecosystem