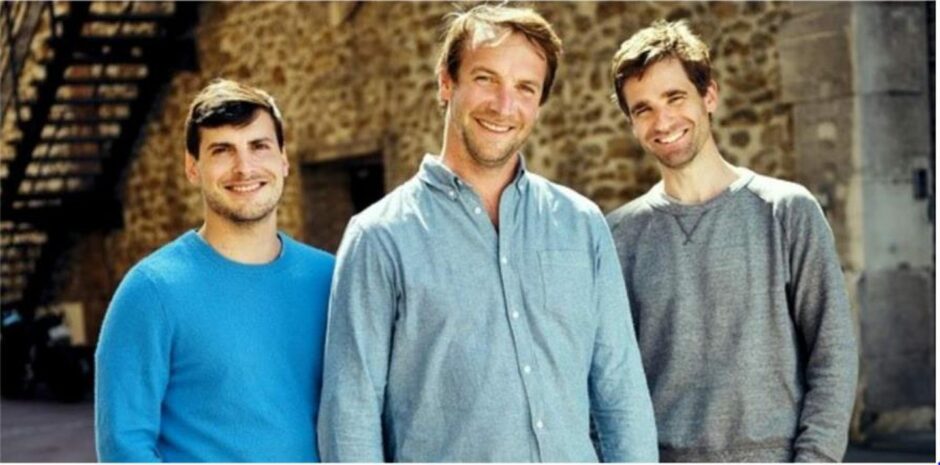 Back Market, a French marketplace for refurbished gadgets, is planning to expand on its existing operations in the UK by directly purchasing used laptops, mobile phones, gaming consoles, and other devices from consumers. The aim is to increase the availability of recycled goods for resale. This move will put Back Market in competition with existing trade-in services such as musicMagpie and CEX, which also accept these popular products from customers.
Thibaud Hug de Larauze, co-founder of Back Market, highlighted the shortage of second-hand MacBooks and emphasised the opportunity for consumers to transform their unused devices into money. The company recently introduced a laptop trade-in service in France and the US, which has exceeded expectations. They plan to launch this service in the UK before summer.
"You have gold in your drawer and now it's easy to transform it into gold," Hug de Larauze said. "Take it out, try to turn it on and if it doesn't, fine, we will still take it and give you good money for it."
Back Market, valued at $5.7 billion after raising $510 million in venture capital last year, aims to address the challenge of insufficient supply of used computer equipment. Hug de Larauze stressed that people are not trading in their computers and MacBooks due to a lack of knowledge on where to go. This has resulted in high demand and limited supply of non-smartphone categories, such as MacBooks.
"People are not trading in their own computers and Macbooks. They don't know where to go. When it comes to non-smartphone categories, like Macbooks for example, we can see that there is so much more demand than supply available. We are always getting short," he said.
Back Market intends to change consumer behaviour by making it easier to sell unwanted gadgets and by improving the quality of refurbished goods, thus building trust among buyers.
Hug de Larauze added: "We are trying to create the right level of convenience and trust to make it normal use, I am not using that product any more and so in three clicks I am done [it is sold]. This is key to scaling the circular economy when it comes to tech products."
The circular economy for used smartphones has been growing rapidly, with over 300 million devices traded in 2021. Research firm CCS Insight estimated the value of the used smartphone circular economy at $13.3 billion in 2021, projected to reach $44 billion by 2026. Back Market is not the only player in this emerging market, with companies such as Cashify, Recommerce, and Swappie also gaining traction.
Back Market collaborates with musicMagpie in the US for its trade-in service and plans to extend this partnership to the UK. While Back Market positions itself as a reliable and convenient alternative to platforms like Craigslist and eBay, it differentiates itself by not directly purchasing devices but rather facilitating transactions between buyers and sellers.
Steve Oliver and Walter Gleeson of musicMagpie, who both set up the company 16 years ago in Stockport selling second-hand music CDs first, stated: "They are not buying [the devices] themselves. They are inviting buyers and sellers to make offers for the product."
Rather than acquiring refurbishing partners, Back Market is investing its capital in software developers and marketing. The company recognizes the need to change consumer habits and is focused on disrupting the linear economy by promoting alternatives to buying new products. They aim to repeat this message frequently to encourage more people to consider refurbished options, both for cost savings and environmental benefits.
Hug de Larauze said: "Changing people's habits, it is not just saying it once and it is done, we are fighting monsters: the linear economy has been designed for almost a century now. It is about extracting raw materials, producing products as frequently as possible and selling them again with maximum margin."
"We are disrupting that by saying you don't necessarily need to buy a new one. You may need to consider an alternative option that is answering all your needs: you are saving cash, it's better for the planet. That [message] needs to be repeated with decent frequency."
Oliver welcomed Back Market's increased spending on marketing, as it helps raise awareness and engagement among consumers. He emphasised that only 20% of consumer electronics are currently recycled and cited apathy as the biggest obstacle. Encouraging more people to participate in recycling efforts is crucial for the planet's well-being.