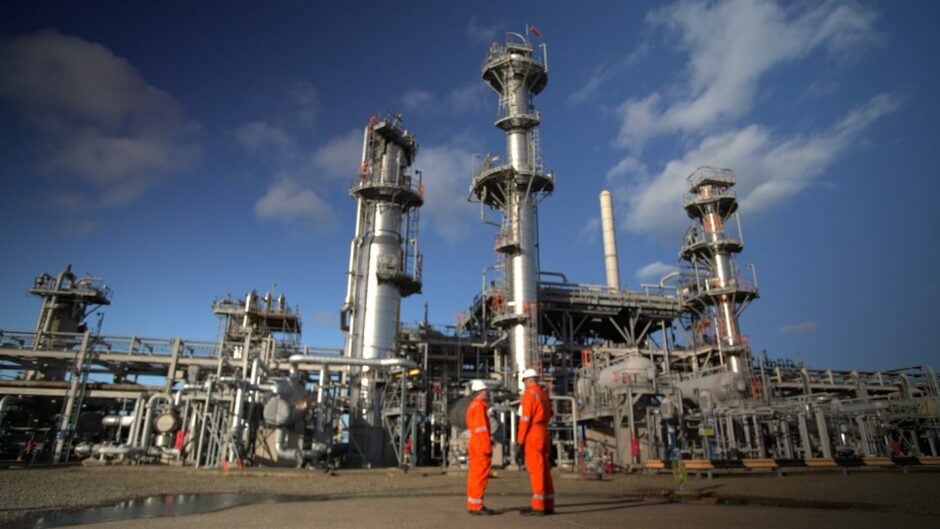 Across the world, energy operators are looking for solutions to reduce their carbon emissions. Carbon capture and storage (CCS) is a critical part of this journey, demonstrated not only by its dominance in the net zero agenda, but in the continuing investment in CCS projects by governments and industry.
Wood's teams have completed CCS studies for more than half of the 300 carbon-capture facilities being planned worldwide. Its technical experts are leading the way, advising and engineering the design and digitalisation of more than 175 carbon capture projects, from the U.S Gulf Coast of Louisiana and the oil sands of Canada, to the Persian Gulf coast of Saudi Arabia.
Stuart Smith, Senior Vice President, Operated Assets at Wood, said: "It's estimated that, within the UKCS alone, there is the potential to store 78 billion tonnes of CO2, and if successfully implemented, it will position the UK as a world leader in CCS.
"Alongside various industry experts, partners and academia, we are leading a Joint Industry Project in the UK, to define an industry accepted set of guidelines to set the CO2 specification for effective and economic CCS chains. Covering the full lifecycle, considering different CO2 sources and transport options, the project will provide a holistic understanding of the impact of impurities."
Wood has decades of experience in delivering feasibility studies, concept solutions, engineering design, integrated services and the implementation of capture technologies. The company's track record working on existing infrastructure means it is ideally placed to advise clients on how assets can be repurposed to transport and store CO2.
Wood recently supported the FEED for the Acorn project, a leading contender to receive UK government support this year. It has the potential to remove at least half of the CO2 emissions by capturing carbon at the St Fergus gas terminal in Aberdeenshire and using existing energy infrastructure to transport and store it under the North Sea.
Last month, Spirit Energy was awarded a carbon storage licence by the North Sea Transition Authority (NSTA). This represents a further step towards the company's net zero vision of repurposing the North and South Morecambe gas fields for carbon capture and storage. The MNZ (Morecambe Net Zero) Cluster has the potential to be one of the UK's biggest carbon storage hubs. It will be able to store up to a gigaton of carbon dioxide – the equivalent of three years' worth of current UK CO₂ emissions. It could initially store above 5MTPA of CO₂, scaling in time to 25MTPA and will be able to accept CO₂ transported by pipeline, ship and rail.
Wood is deploying its expertise in intelligent operations, maintenance and integrity solutions to help deliver a sustainable next chapter for the field.
Stuart continues: "We will continue to leverage the greatest value from the Morecambe Hub in its late life phase, by focusing on driving down operational costs and creating opportunities to extend
field life, maintaining energy security and supply, all while working alongside our client to develop their CCS infrastructure to contribute to the UK's net zero targets.
"We understand the importance of reducing carbon emissions, and we are continuing to support existing and new clients across the country, to deliver net zero safely and efficiently." To find out more about Wood's role in carbon capture and storage, please visit their website.
Recommended for you

North Sea operator EnQuest launches new energy business 'Veri'