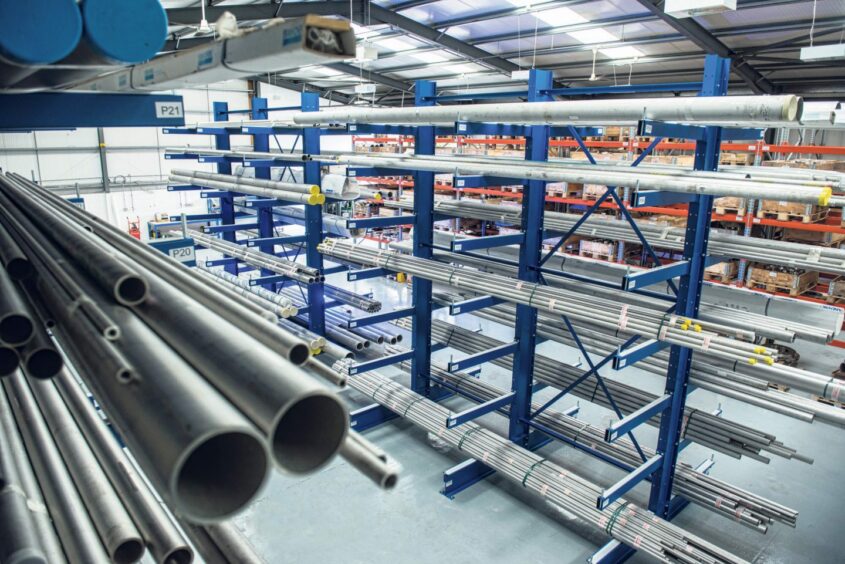 Marco Pollastrini, CEO of CTA, said: "The union of the two groups gives the possibility of implementing synergies that will make it possible to face the challenges of the international market in the coming years. We are now looking to the future and to all the opportunities it holds."
Indeed, the future of this merger is bright. So why was Raccortubi chosen for this acquisition?
Raccortubi, a one-stop shop for piping, fittings, flanges and valves.
With over 70 years in the industry, Raccortubi facilitates a perfect balance between manufacturing and distribution and offers complete solutions promptly and cost-effectively. Effectively a one-stop shop of both carbon and white metals, Raccortubi can handle any of your needs in piping, fittings and flanges.
Manufacturing
Raccortubi has long-standing experience as a supplier of complete project packages for EPCs. This derives from a business model that integrates manufacturing and stockholding units for ex-stock material supply. Raccortubi has long-term, well-established relationships with selected suppliers to enable the firm to provide a wide range of materials, both strategic and complementary. Raccortubi Norsk, the Aberdeen branch of Raccortubi is the flange stockist for the whole group, making it the largest stockist of flanges in the UK.
And now, with the recent acquisition by CTA, Raccortubi is the biggest stockholder of white metals in the world.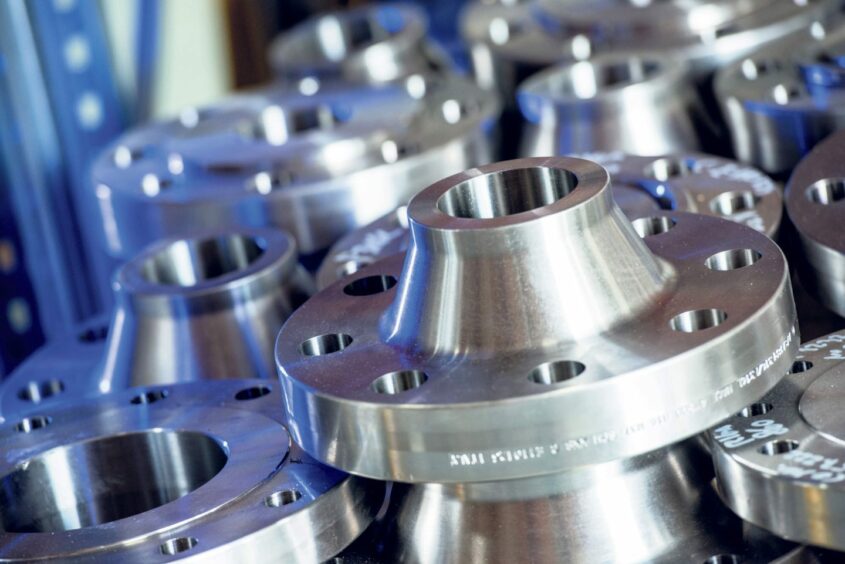 Andy Troup, managing director of Raccortubi Norsk Ltd, said: "By coming to Raccortubi, you are coming straight to a manufacturer. With us, you are coming straight to the mill – guaranteeing better prices and better deliveries, We have recently started to offer a new product line and can now quote to supply valves."
Distribution
The highly flexible, integrated manufacturing system, together with global stocks, is constantly replenished and so Raccortubi is able to supply ex-stock material to very short timescales. Furthermore, the firm has a strong local presence in strategic geographical areas, allowing Raccortubi to be by your side in every phase of your projects. Andy said: "We have over 3,000 tonnes of stock and 33 million euros worth of stock of white metals… whatever you need, we can have it to you very quickly".
Commitment to quality
From sourcing materials, to manufacturing, to final testing, Raccortubi has a commitment to quality and caters to customer needs for prompt, cost-effective services. The firm has long-term relationships with major worldwide steel mills, allowing for full traceability throughout the entire supply chain.
By retaining production in the local Italian facility, Raccortubi ensures that the quality of materials is guaranteed in every single manufacturing phase. This enables the firm to have full control over the entire process, from the origin of raw materials to the fulfilment of all the necessary end-user requirements. What's more, products are tested in-house as well as with laboratories to ensure they are of the highest quality.
This allows customers to buy even the smallest of quantities – off the shelf, fully tested – without any unnecessary delay or additional costs. Certificates of any ordered product can be downloaded online, even before the materials are shipped, so you know what you're getting.
Raccortubi Norsk
Located in Aberdeen, Raccortubi Norsk equips white and carbon metals to offshore platforms and oil and gas applications, as well as water treatment, nuclear plants, carbon capture projects and more. Besides its core distribution of bw fittings, pipes and flanges, it can also provide valves.
Learn more about how Raccortubi Norsk can help with your project needs today by visiting
www.raccortubinorsk.com