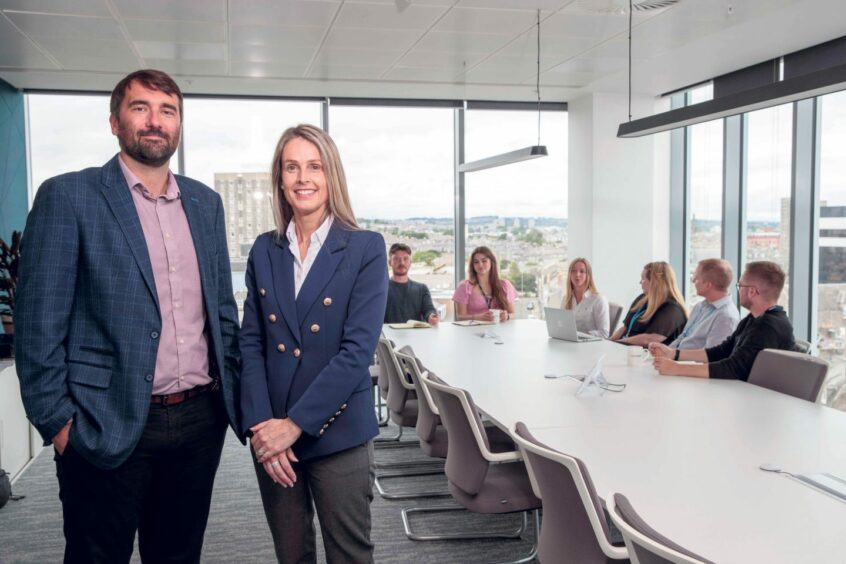 North-east recruitment firm, TMM Recruitment, has teamed up with X-Academy to deliver the final module of its two-year programme to the first cohort of xccelerators.
The career-based sessions will equip the xccelerators with the skills they need to transition to work.
X-Academy focuses on developing skills and delivering jobs across the energy transition.
Its goal is to provide the xccelerators with the knowledge, skills and experience required to enable them to thrive in a career in the energy sector.
Amanda McCulloch, chief executive of TMM Recruitment, said: "Even those with an established background in the world of work can find the move to a new role, never mind a new sector, a challenge.
"We are pleased to be collaborating with X-Academy and will be using our extensive recruitment experience and renewables sector knowledge to provide in-depth information and advice that will prove invaluable to the xccelerators."
Matt Jacobs, VP of operations and partnerships at X-Academy, said: "The next generation of energy professionals is crucial to solving the capacity problem which is being faced by the sector.
"X-Academy is on a mission to develop people who can deliver transformational change across the energy industry.
"Our xccelerators are drawn from all walks of life and include individuals at the start of their career journey, those upskilling from existing energy sector jobs and those reskilling from completely different sectors.
"The one thing they all have in common is a desire to make an impact on real-life energy transition challenges.
"Working with TMM Recruitment is a key component of the X-Academy programme. The Transition to Work module, covering areas of personal brand, LinkedIn profiles, CV building and interview techniques, ensures our xccelerators complete their two-year programme with a real focus on how to maximise their next career move.
"This final module complements the varied aspects of the development programme, ensuring those taking the next steps in their career have rounded experience across technical, behavioural, and professional skill sets."
Amanda said: "The sessions the xccelerators participate in will cover several aspects of looking for a new job. The way you present yourself is at the very heart of finding a new role. It is important to
consider your personal brand style, and how this comes across – both on your CV and on platforms such as LinkedIn."
'It is all too easy to throw the kitchen sink at a CV'
The Transition to Work sessions will be delivered by TMM Recruitment's experienced recruiters.
They will work with the xccelerators to help them develop a personal brand which highlights each person's uniqueness and as a result, means they stand out from
the competition. The sessions will also cover writing a CV.
Amanda said: "It is all too easy to throw the kitchen sink at a CV and include absolutely everything. Our experts will be on hand to provide guidance on what to include, and importantly, what not to include.
"We will also be looking at how to add some impact so that the xccelerators can develop CVs which hit the mark and get noticed by employers and recruiters.
"The theme of developing the xccelerators' personal brand will continue as we look at how to make effective use of LinkedIn. The sessions will wrap up with a focus on interview skills – with a goal of ensuring the xccelerators can interview confidently.
"It is vital to see the interview as a conversation. In an interview situation, being prepared and asking questions is key. It can lead to interesting and informative discussions which can help you to make the right decision when reviewing job offers.
"We are delighted to be working with the xccelerators as they enter the final stages of their X-Academy journey. It is extremely rewarding to see people develop skills and knowledge that will help them as they play a role in the energy transition."
Recommended for you

Talent and timing: Can Aberdeen's oil and gas skills make the energy transition?