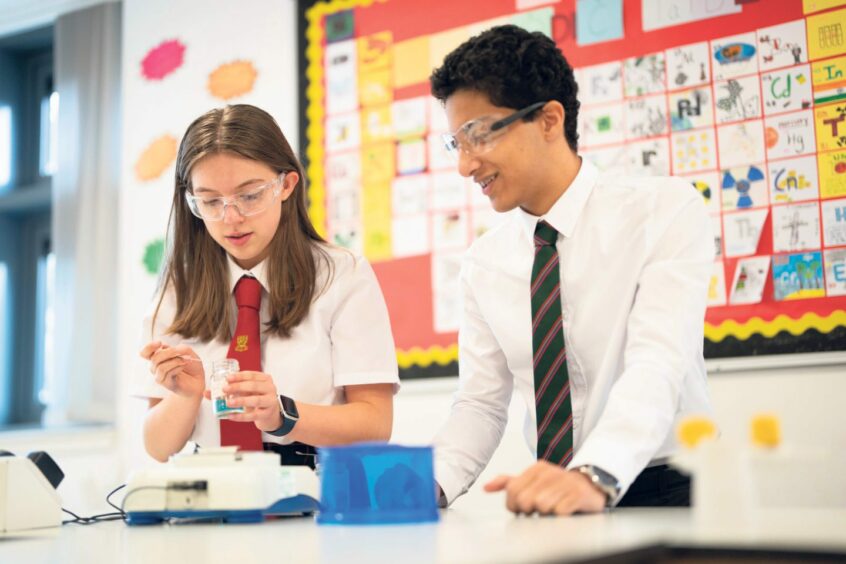 The decision of where to educate your child is one of the most important that you will make as a parent.
At Albyn School, we recognise that this choice becomes even more complex for families in the oil and gas industry who face the challenges of relocation.
With many of our current families working in the energy sector, we understand the demand for adaptability and know how important it is to ensure a seamless transition so that children can continue to thrive in a happy and supportive environment.
At Albyn School, we are educating for life. Our progressive philosophy is centred on being stronger together with a focus on building academic excellence, growing community spirit and engendering social conscience.
"We want our pupils to be self-aware, ambitious and outward-looking so they can contribute to the world as global citizens. In order to achieve that we seek to help them develop six key qualities – curiosity, resilience, confidence, endeavour, empathy and teamwork," shared headmaster Stefan Horsman.
To enhance our teaching facilities, the Wood Foundation Engineering Science Centre was established in 2016, catering to the growing interest in science, engineering and design.
Additionally, our collaboration with the Greenpower Education Trust has led to the establishment of a Formula 24 team, inspiring pupils to design, construct and race electric cars. Thanks to the unwavering commitment of our staff, pupils, parents and sponsors, we proudly reached the national finals in 2022 and 2023.
In line with our commitment to holistic education, we are excited to unveil this autumn our brand-new soundproofed music rehearsal rooms and a state-of-the-art recording studio which will benefit our aspiring musicians.
The wide range of subjects available, the flexibility to make timetables fit and the breadth of co-curricular activities on offer empower Albyn's young people to achieve their aspirations. We also encourage our pupils to be involved in some of our 100+ co-curricular activities so they can develop interests beyond their academic studies.
---
To explore all Albyn School has to offer, contact the admissions team on 01224 322408, email admissions@albynschool.co.uk or visit www.albynschool.co.uk .
Recommended for you

Join a positive force for change at International School Aberdeen