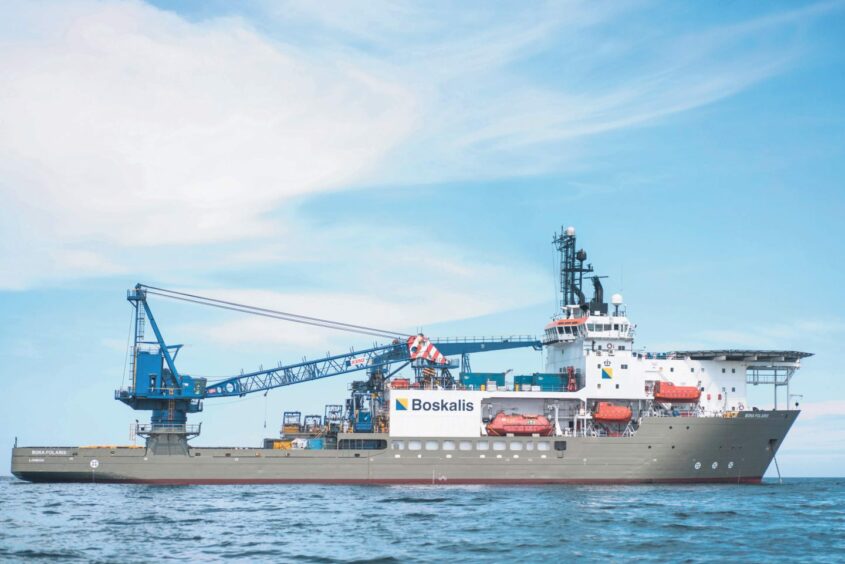 This recent client feedback succinctly sums up exactly what Onboard Tracker™ sets out to achieve and recent developments mean that the technology is reaching even greater heights for a greater number of clients than ever before.
Already a well-established and in-demand solution, the team behind Onboard Tracker™ is continuing to stretch the boundaries of possibility with a raft of ongoing software evolutions and advancements. Ongoing collaboration with clients, partners and crewing providers is not only shaping the software roadmap, but also solving real crewing challenges and shaping crewing industry standards.
A perfect example of collaboration in action is the close working relationship with AAB and Nomadic (a Fragomen technologies company). Onboard Tracker™ will soon provide clients with increased visibility and control over tax and visa management as part of the integrated crewing system. Onboard Tracker™ will introduce intelligent functionality to alert crewing personnel when managing personnel movements on tax or visa implications, powered by country-specific rules and regulations governed by AAB and Nomadic.
Enhanced connection, integration of data and teams, better financial control and earlier awareness of tax and visa requirements – the list of benefits is long and ensures a bright future for Onboard Tracker™, AAB and Nomadic customers. By working in partnership with these linked authorities, the powerful system is set to deliver slick solutions using API connectivity to ensure all corporate systems are connected – enabling quick, accurate and proactive international crewing decisions.
Crewing with confidence
Constant investment combined with a dedicated in-house team of industry experts has seen Onboard Tracker™ experience ongoing success in meeting evolving crewing needs and solving new problems facing organisations around the world.
What's more, when it comes to agility and practicality, it delivers. Whether accessing from your mobile phone at home, office laptop or on an offshore installation, Onboard Tracker™ provides each user with a tailored, relevant and GDPR-compliant user experience. Personalised dashboards offer powerful planning, forecasting and flexible Power BI reporting functionality to support better-informed decision-making. Whether highlighting crewing KPIs to ensure safe manning, notifying competence assessors of outstanding submissions, alerting the workforce of expiring documents or presenting director-level management reporting, Onboard Tracker™ provides stability and visibility to crew with confidence.
Solving real industry challenges
By placing home-grown talent at its core, Onboard Tracker™ is brought to life by industry for industry.
A team of passionate technical experts recognise that in tomorrow's world, operations need to be done faster and slicker. Digital transformation is accelerating but fundamentally people are your greatest asset. By combining these two vital elements, Onboard Tracker™ makes progression possible while remaining focused on keeping your people safe and in compliance. By working with industry, for industry, our software converts complex, unpredictable logistical challenges into seamless, safe manning operations that enable you to maximise workforce utilisation and reduce operational, recruitment and contractor costs.
For Global E&C, an overhaul of digital operations was the ideal opportunity to introduce the business to a new and improved way of working. In just four months, Onboard Tracker™ was brought in to support the workforce with different departments tapping into different benefits. For the logistics team, there is now an ability to input, track and administer all crew rotations, absences and holidays, to keep people moving around the UK safely and efficiently while the training and competence divisions are centrally managing all matrices, expiries, candidate journeys and more, and HR is managing employee contracts, personal information, appraisals to name but a few.
Regardless of the need, the outcomes are consistent – streamlined processes, support for secure home working, increased visibility and improved reporting.
Meanwhile, a successful partnership with PBS Offshore marked its second anniversary recently, giving cause to reflect on the positive impact of Onboard Tracker™ in streamlining processes and procedures across the client's operations, bringing three entities into one organisational structure to keep their workforce safe, well trained and competent. An integrated online hub provides a unified solution to manage all aspects of offshore operations, including personnel logistics, competency, certification, training, and HR playing a vital role in ensuring the safety and compliance of the workforce.
With around half of Onboard Tracker™ clients now operating in the subsea sector, several subsea and marine-focused improvements have been made to enable clients to manage key operations such as saturation diving time, lieu management, leave liquidation and minimum manning levels to track resource gaps, and plan and forecast future personnel issues. One recent addition to the client base in this sphere was TechnipFMC who now join the ranks of the likes of Subsea 7, Boskalis and Semco Maritime all of whom use the online hub to manage personnel logistics and planning, crew rotations, training, certification and competence.
From operator to SME, the customer-driven software helps organisations manage more with less, delivering ongoing functionality enhancements that everyone benefits from. Customers contribute to the product roadmap and these advances help shape their own digital roadmap to unlock efficiencies and scale their business without increasing crewing overheads.
Software that never stands still
A modular, web-based software as a Service (SAAS) platform, Onboard Tracker™ is truly transforming crewing operations for offshore mobile workforces while improving safety and compliance around the world.
The innovative workforce planning, rota management, personnel logistics, training, competence and certification software is attracting growing interest. It currently tracks crews visiting more than 70% of the manned rigs in the UKCS and manages data for employees working on over 30% of the world's vessels. Already implemented in over
100 countries and recording tens of thousands of marine employees, it also supports worldwide fleet status information for more than 80% of the world's oil and gas helicopters.
Best of all, there's not a spreadsheet in sight.
The easy-to-use, lightning-fast and globally available platform delivers real-time data that empowers users to make efficient, informed and collaborative decisions in the often unpredictable world of crewing operations.
As one system servicing the whole supply chain, for existing clients, Onboard Tracker™ has become the backbone of their operations, helping them deliver significant operational cost savings and efficiencies.
Onboard Tracker™ enables forecasting to ensure optimum utilisation of workforces, identifying recruitment or upskilling requirements and close management of unpredictable personnel-driven costs.
Onboard Tracker™ is built specifically to centrally manage and connect all crewing elements in one world-class digital solution to ensure you have the right people, on the right job, at the right time. Every time.
To find out more, visit onboardtracker.com
Recommended for you

Drilling and well control facilities delivering for Clyde Training Solutions