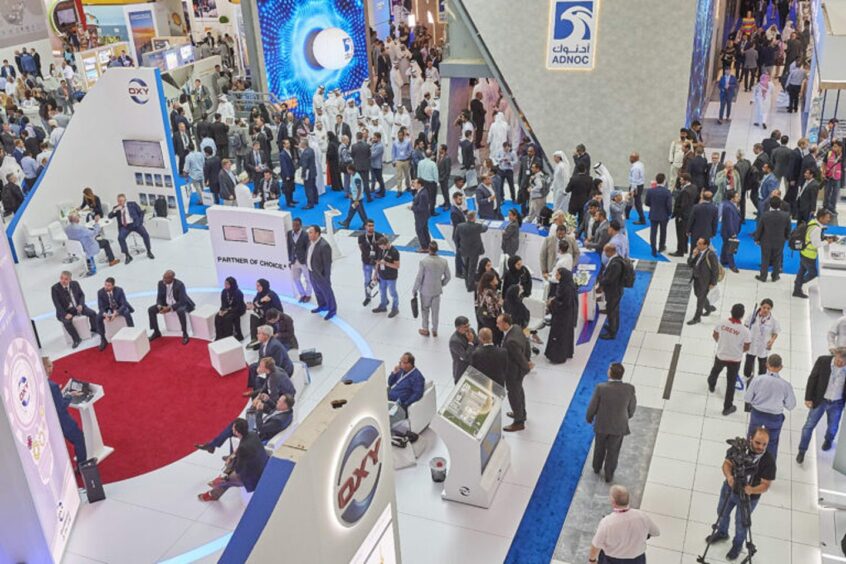 It was great to have Offshore Europe return to Aberdeen for the first time in four years at the start of September.
There was a real buzz around the city as colleagues from around the world shipped up to discuss the opportunities and challenges facing the North Sea.
Across several conversations during the conference, it was clear that one issue facing the industry at the moment is access to capital.
At Offshore Europe there was talk of the need to unlock £100 billion of projects if we are serious about diversifying and decarbonising our energy mix.
But while there was consensus around the need for policy changes to expedite investment, there were no actual announcements at the show.
There was a prevailing sense that continuing political uncertainty in the UK, with a General Election probable in 2024, is acting as a blocker to the requisite amount of funds flowing into projects as compared to somewhere with greater political stability, such as Norway.
Attention now shifts to the next event on the energy calendar and it's the biggest of them all – the Abu Dhabi International Petroleum Exhibition and Conference (ADIPEC). And as a raft of companies from Aberdeen prepare to head to the Middle East for another week of meetings with old colleagues and new, one question on many executives' minds will be – how do you make yourself attractive to investors?
Walking the floor at Offshore Europe, I would meet people and ask them if they were heading over to ADIPEC and the answer was largely yes.
So, what is it that makes the Middle East so attractive? The UAE Energy Strategy published in July this year highlighted the plan to invest up to UAE Dir 200 billion (that's US$54 billion) 2030 to meet the country's energy demand, with an aim to triple the contribution of renewable energy.
Many companies from the UK are heading to Abu Dhabi both to grasp opportunities to expand their business internationally, but also to present the North Sea as a rich investment play.
The only way to do this properly is to have boots on the ground to make the right connections and pave the way for success.
As the old adage goes, it might take you ten years to be an overnight success, but careful investment of time and resources is worth it when expanding the horizons of your business.
We've experienced this at Addleshaw Goddard where we've had to be patient, but are now seeing a lot of our international growth being fuelled out of the Middle East.
We're now embedded in the region, with offices in Dubai, Doha and Muscat, and looking to expand further with our imminent office opening in the Kingdom of Saudi.
Speaking more broadly, I hope ADIPEC serves as a forum for companies from Aberdeen to engage successfully with investors who can provide the capital necessary to drive the energy business forward.
Many investors in the Middle East have access to significant pots of capital (often buoyed by the current high oil prices) and are more risk-on than peers in Europe.
There is a real opportunity there for innovative companies to make game-changing connections.
There is also the opportunity to learn from companies such as Abu Dhabi National Oil Company (ADNOC) and how they are successfully deploying carbon capture, usage and storage (CCUS) and hydrogen tech to bring that knowledge back to the North Sea.
With recent political turmoil and flip-flopping on energy policy, there is maybe a feeling the UK energy sector has cooled off a bit.
So it's up to us heading out to Abu Dhabi to present the UK as being outward-looking, open for business and ripe for opportunity to draw much-needed investment and tech into the North Sea.
As an established player in the Gulf Cooperation Council (GCC) region now, Addleshaw Goddard is well placed to facilitate that kind of connection and conversation.
Hopefully, I'll see you on the conference floor at ADIPEC or at the drinks reception we're hosting with Energy Voice and FWB Park Brown at the Aloft Hotel in Abu Dhabi on the evening of Tuesday, October 3.
Recommended for you

The great drilling rig migration: jacking up and shipping out