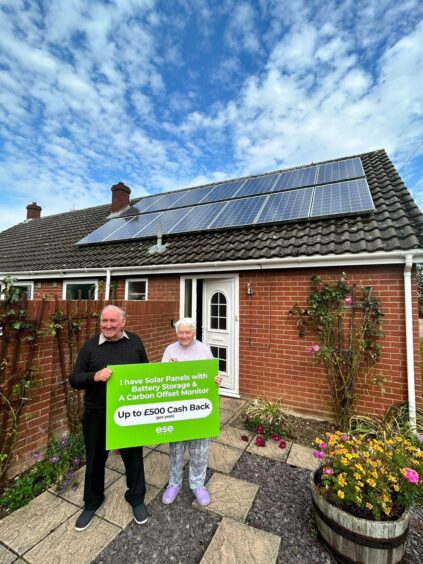 Leading solar company ESE Group recently launched a revolutionary new device that allows customers to earn instant cash from everything they generate from their solar panels and battery storage systems.
The disruptive technology sent shockwaves throughout the industry causing ESE Group to sell out within the first few weeks.
The device, known as a 'carbon offset monitor' gives customers 10p per kWh for everything they generate, something unheard of within the solar industry until now.
The technology was developed by Rowan Energy, Winner of the 2021 Global Green Business Awards and is being rolled out by ESE Group who have secured exclusive distribution across the UK.
ESE Group have been successfully trading within the renewable energy sector for over 8 years and has approximately 14,000 maintenance customers.
The solar outfit has a sterling reputation as their +3,400 reviews on Trustpilot suggest, the company also has an average rating of 4.8 out of 5, classed as 'Excellent'.
The business has outlets across the UK including Exeter and County Durham alongside a recently purchased new 10,000 sq ft headquarters that will also double as a training center.
No bigger than a box of eggs, the carbon offset monitor comes with a 3-year warranty from manufacturer Rowan Energy.
Customers download the app and can see exactly how much they are earning from the energy they generate.
Before now those with solar could only earn money from the energy they exported back to the grid rather than everything they used and the payment came in the form of credits, not cash into their bank accounts.
Happy customers Mr and Mrs Smith (pictured below) from Norwich are seen proudly showing their new solar & battery storage system along with a carbon offset monitor.
ESE Group have confirmed more carbon offset monitors will be available in October and already have a substantial waiting list.
The company also confirmed that the device is available for other solar companies to install and all registered interest should be done via their portal here.