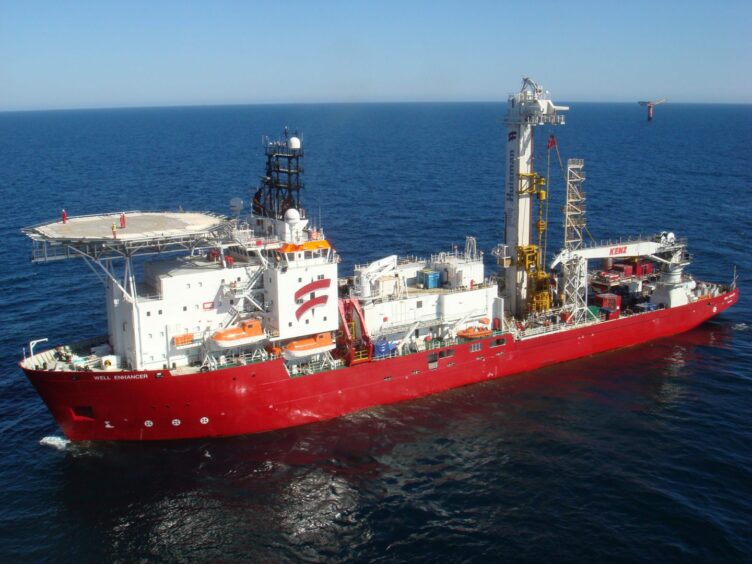 Currently, in the United Kingdom Continental Shelf (UKCS) there are estimated to be 1,500 subsea wells at various life cycle stages.
Helix, with a global track record of more than 1,700 subsea well interventions and leveraging decades of experience and new technology to restore the seabed in an environmentally safe manner, has established a methodology to complete the entire offshore plugging and abandonment operation rigless.
We believe this rigless operation is the most efficient way to plug and abandon a well.
Wells that are currently only being considered for rig abandonment could benefit from the methodologies that Helix has to offer including light well through tubing techniques which can achieve the same goal as a rig operation, but with added cost savings and fewer CO2 emissions over the life of the project.
Decommissioning subsea wells without a rig is not a new market. For over three decades Helix Well Ops has specialised in the early stages of this work on weak, older wells that either can't support heavy rig deployed Blow Out Preventors (BOPs) without additional support or wells that require saturation diver assistance because the subsea trees are not remotely operated vehicle (ROV) 'friendly.'
Leveraging years of industry experience, Helix utilises specialised dynamically positioned (DP) vessels to deploy a lightweight well control system, which (i) mitigates the need for additional tree or wellhead strengthening before decommissioning operations can begin and (ii) eliminates the need for multiple offshore vessels by utilising a single North Sea capable vessel with built-in 18-man saturation diving rather than a rig requiring support vessels.
The services Helix provides are not limited to the early stages of abandonment. Helix has performed over 60 'live' subsea well permanent plug and abandonment operations using 'through tubing' cementing techniques in the UKCS alone.
'Through tubing' operations do not need a rig at any stage and do not require the whole completion tubing to be removed yet achieve the same objective with added safety and environmental benefits in a cheaper, faster operation.
When a well's design and construction align with the specifications to perform a tubing abandonment, this method should be preferred due to these added benefits.
The development of new technologies continues to progress and expand the portfolio of wells that fall into this scope. As this development continues more wells are now suited to rigless P&A; freeing up rigs to do other work. Helix has successfully employed many of these new technologies in the UKCS.
Beyond the UKCS, there are additional technologies that have been used and proven by Helix, however these have yet to be widely adopted in the UK despite being available for use.
Helix's Q7000 is currently operating offshore New Zealand's northern coast completing an eight-well decommissioning campaign and is scheduled to be followed by another full field abandonment in Australia of seven wells.
The offshore operations, managed from the Helix Well Ops UK office in Aberdeen, is utilising similar 'through-tubing' techniques with coiled tubing.
These operations include multi string cement logging, milling, perf wash cement and are all compact technologies that are suitable for use on the Well Enhancer for deployment in the UKCS and beyond.
Well P&A comes in stages and the final stage (or phase) involves the removal of the subsea wellhead.
During these operations, safety and environmental considerations apply consistently through all stages of the process.
Helix Well Ops vessels operate with a Safety Case and have equipment and qualified personnel better suited to this type of operation than a Construction Support Vessel (CSV).
Operators want safe, low-cost operations that are fully managed. During winter 2021-2022, Helix completed the final abandonment phase in a five-operator, 16-well campaign, setting upper cement plugs and severing wellheads on a fixed-cost basis giving the operators important cost surety and confidence that the job would be completed successfully.
Helix has performed over 200 such operations in the UK. Overall, Helix has a proven track record of performing subsea well P&A regionally and globally in a safe, efficient and low-cost manner.
Based on these added benefits, we believe rigless operations offer the most beneficial methodology for plugging and abandonment in the UK.
Recommended for you

Can oil ever be green? Norway turns to wind-powered drilling