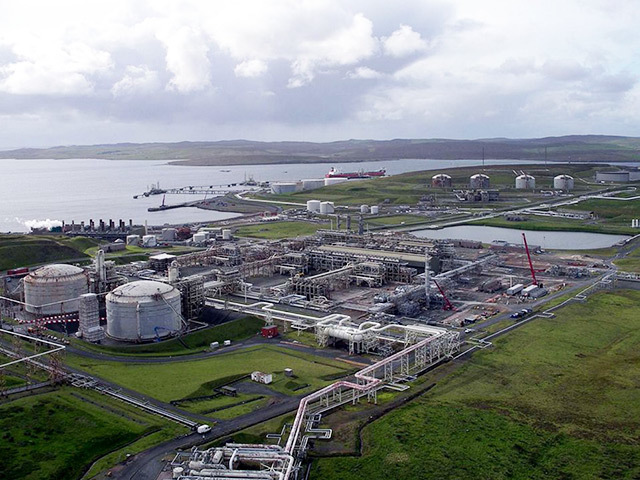 The decision to expand a company's remit and move into an unknown sector can often be problematic.
But for DH Marine those initial steps 10 years ago paid off after the privately-owned company won its first major oil and gas work and then subsequent contract with BP at its Sullom Voe Terminal (SVT).
The Shetland-based firm started off with just a few members of staff based in Lerwick on the Shetland Islands at the turn of the millennium.
Now employing 25 people, the company is eyeing further expansion into the oil and gas sector, providing new and efficient products and services.
In 2014, DH Marine became the first Shetland-based company to join industry body Oil & Gas UK.
A move which the company said was "significant" for them.
Project manager Peter Jack said: "We joined Oil & Gas UK in July 2014 with a view to participate in the Environmental forums and network events held by Oil & Gas UK and to gain a greater knowledge of the challenges faced by operators in regard to controlling liquid hydrocarbon spillages at Offshore installations.
"Being the first Shetland based company to become a member is also significant as we believe contact within the industry at the level that Oil & Gas UK can provide is vitally important in providing a cross migration of information to create innovation and cost savings.
"DH Marine's transition into the Oil and Gas sector was relatively straight forward as the company had always taken great pride in providing a high quality service matched with an extensive knowledge of industrial regulations and standards.
"Since providing electrical services to BP Sullom Voe over 10 years ago our scope of services provided has grown and now includes the supply of plant hire equipment used in site refurbishment and life extension programmes."
The move has been fuelled by the firm's development of a product which helps protect the environment from accidental oil spillages which can occur around plant and equipment at both onshore and offshore facilities.
The oil containment mat – used by BP at its Sullom Voe terminal – is utilised throughout the site.
Sullom Voe Terminal in the Shetlands is one of the largest oil and gas terminals in Europe.
It covers 1,000 acres and has processed over eight billion barrels of oil since it opened in the 1970s.
Peter added: "The Oil Containment Mat has now become the Site Standard at BP SVT over the use of Drip Trays, the product is simple and effective as it allows liquid hydrocarbons to be absorbed in the mat liner but let's rain water to pass out through the side walls with no visible sheen or contamination to the water course."
The product has now been used on several North Sea production platforms as well as an FSPO with feed-back from clients being extremely positive.
DH Marine will be showcasing its unique product at the Oil & Gas UK conference from June 17- 18 at Aberdeen Exhibition and Conference Centre.