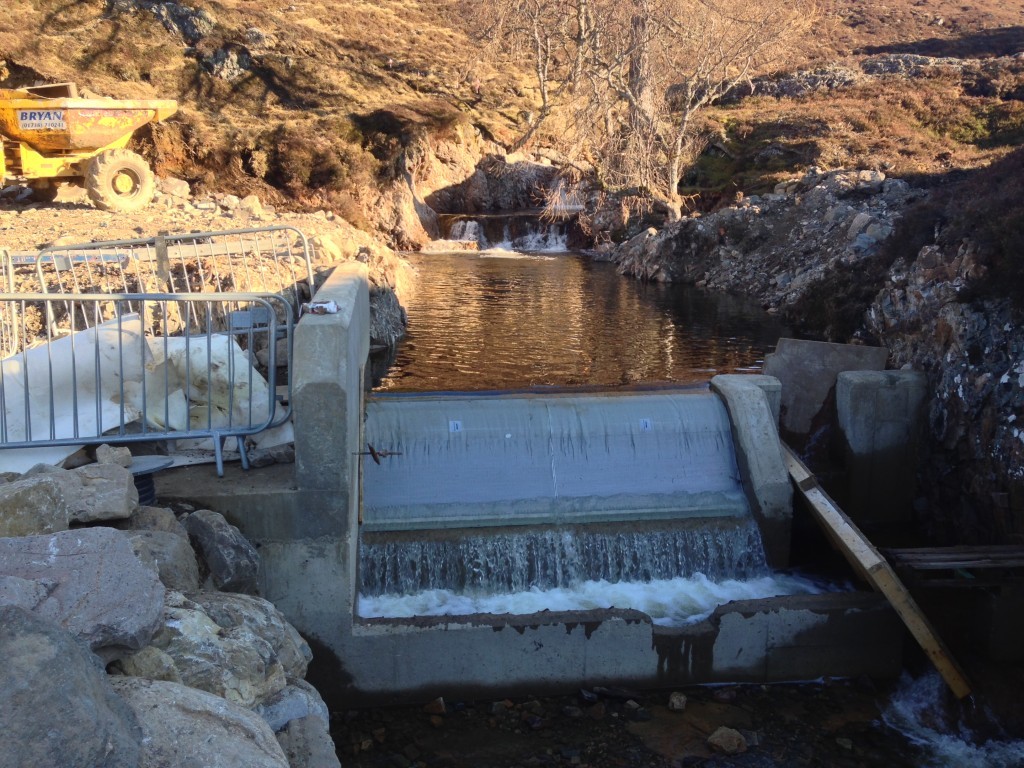 A community hydro scheme could be up and running this summer after 200 investors injected £800,000 worth of cash into the project.
The Braemar Hydro Scheme in Aberdeenshire could provide electricity for up to 75 homes – around half of those in the village – when it begins producing power.
The scheme will sell electricity provided to the national grid, creating an income stream.
Shares bought have varied with stakes as small as £100 and as high as £14,000.
Dave Sherrard, one of the seven directors for the project, said he believed the attraction for people to invest came from the return on their investment of between 5% and 10% as well as the fact the scheme will be community owned.
He added: "There will also be a cash flow into the community and there's a body of support for that.
"I would say about two thirds of the investors have a connection to Braemar – either they live here or they have a holiday home, they have friends or relatives here. There's a very strong Deeside influence.
"The scheme will start generating this summer and within the first year the first payment should occur later in 2017."
Recent floods in Aberdeenshire which devastated residents homes and businesses also created challenges for the scheme which Dave said set the team back "a few weeks".
However, work has persevered and Dave said one of the main benefits from the scheme will be the cash injection into other schemes in Braemar from some of the money made.
Other projects will be able to apply for money and benefit.
The project was granted permission by the Cairngorms National Park Authority (CNPA) in 2013.
The project is two miles west of the village, on the Corriemulzie Burn.