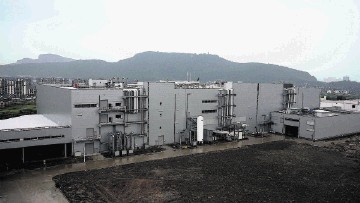 The landscape of vendors offering C&I energy storage systems (ESSs) is growing increasingly diverse and competitive, with vendors approaching the market from different angles and forming partnerships to drive the sector.
The technology includes advanced lead-acid, flow, and lithium ion batteries.
According to a new report from Navigant Research, annual revenue for the C&I energy storage industry is expected to grow from $968.4million in 2016 to $10.8billion by 2025.
Navigant analyst Alex Eller, said: "Despite early challenges, global C&I ESS power capacity deployments are expected to grow from 499.4MW in 2016 to 9.1GW in 2025."
"The industrial building segment is expected to be the largest, deploying an estimated 9.3 GW of cumulative new capacity over the coming decade, followed by the office and education building segments," he added.
Despite substantial market growth and momentum in the past two years, the commercial and industrial (C&I) energy storage market remains in its infancy throughout most of the world.
Navigant said energy storage systems (ESSs) for C&I buildings are both poorly understood and undervalued by many stakeholders in the industry.
Nonetheless, there is significant momentum in the industry, including regulatory reforms and technological advances, that will help bring C&I energy storage into the mainstream.
Recommended for you

Energy Transition Market Outlook – A View from the Transition Leaders