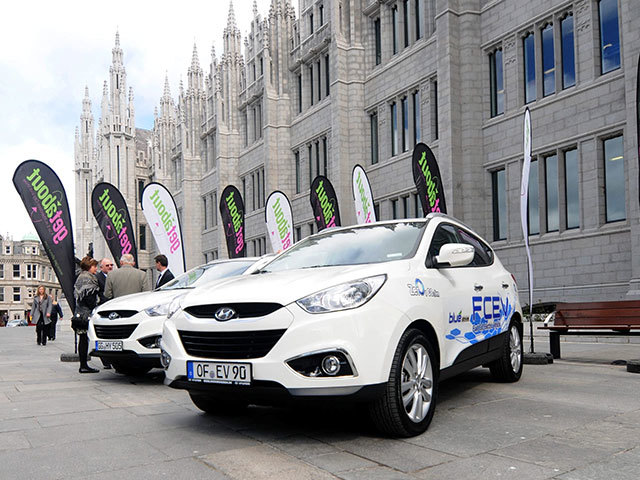 ITM Power plans to open the first of five hydrogen refuelling stations in the UK next week as the company begins to roll-out its clean fuel stations.
Three of the five area in partnership with Toyota, Hyundai, Honda and Symbio FCell under the HyFive project, which is part funded by the European Fuel Cell and Hydrogen Joint Undertaking and the UK's Office for Low Emission vehicles.
The two other stations will be launched under Hydrogen Mobility Europe scheme, also part-funded by the same European and UK bodies funding the other stations. All five are in the London area.
The first station will be opened next Tuesday at the National Physical Laboratory in Teddington in London and will coincide with Symbio FCell releasing the first of 700 bar hydrogen fuel cell range extender Kangoo vans.
"This exciting development sees the introduction of ultra – low emission commercial vans that can operate up to a range of 275 miles. This addresses the critical need for clean emission deliveries and logistics services undertaking operations within London's Low Emission Zone," said ITM Power.
ITM Power said it has 16 UK hydrogen refuelling station planning applications approved from 10 different local authorities.
Recommended for you

Whitelee green hydrogen projects scoops £9.4m in funding