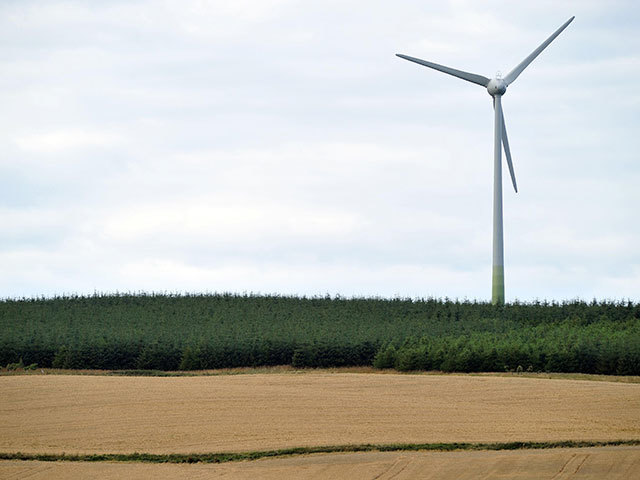 Scotland's onshore wind industry could cut its costs by more than £150million a year with the support of government and regulators, new research shows.
The report says onshore wind is already one of the lowest-cost forms of new electricity, but that it could be cheaper still if politicians and regulators put their heads together to remove a series of barriers.
The study, compiled by Everoze for Scottish Renewables, recommends 10 steps for bringing about the 22% saving.
Measures include installing the latest wind turbines and extending the life of existing ones.
More flexible ways of connecting onshore wind projects to the grid should also be introduced, according to the report, titled, Onshore Wind in Scotland: Opportunities for Reducing Costs and Enhancing Value.
Lindsay Roberts, Senior Policy Manager for Scottish Renewables, said: "The cost of onshore wind has come down significantly over recent years, and it is now one of the most competitive forms of new electricity generation in the UK.
"This report shows that we can cut costs even further if government, industry and regulators work together to make sure we can use the latest generation of turbines on suitable sites, reduce grid charges, and deploy energy storage technologies.
"Deploying the latest generation of turbines has the biggest impact on costs, however, reducing them by £11/MWh.
"The report sets out just how competitive onshore wind in Scotland can be, and shows that it makes no sense for the UK Government to exclude the technology from long-term contracts for clean power. Without it, we will all be paying for more expensive alternatives."
Recommended for you

Santos eyes cheaper carbon storage offshore East Timor at new $1.7bn APAC hub