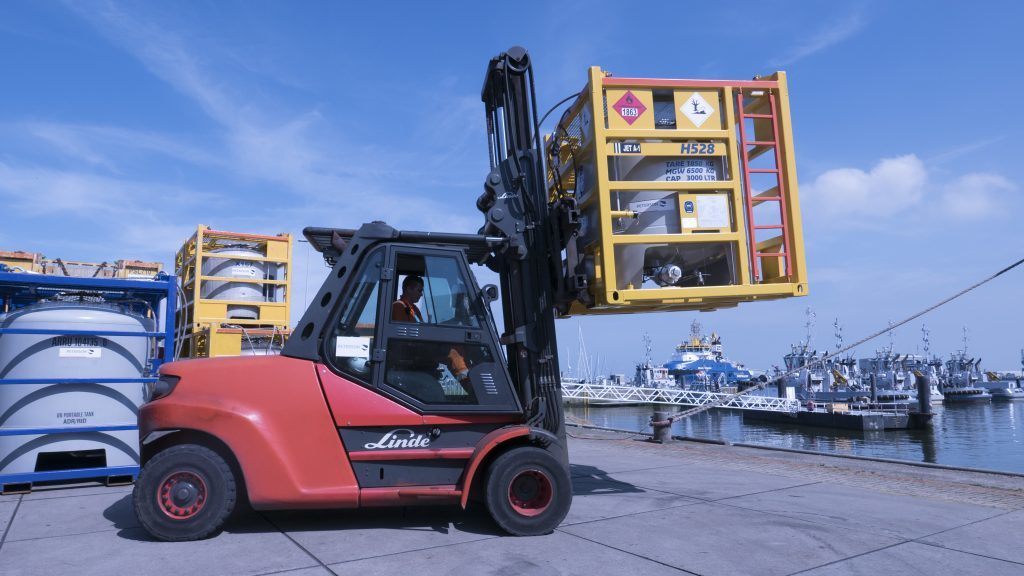 Energy logistics firm Peterson has won a contract to supply Siemens with fuel for the Gemini wind farm off the Dutch coast.
The deal runs for one year and can be extended for a further three.
Peterson will transport the fuel in tanks to the Siemens service base facility in Eemshaven, the Netherlands.
Peterson, which will manage the contact from its base in Den Helder, will also refill the tanks and dispose of waste fuel for Siemens.
The value of the deal was not disclosed.
Rob van Duivenvoorde, deputy director of Peterson Chemicals, said: "We are delighted to be part of this project and look forward to working closely with Siemens.
"The Peterson Chemicals team has more than 25 years of experience when it comes to a safe and efficient supply of aviation fuel, but also chemicals such as methanol and glycol."
David Molenaar, director of Siemens Wind Power in the Netherlands, said: "The Gemini wind farm is facilitated with a refuelling system for helicopters.
"This enables us to plan our helicopters in a safe and efficient manner.
"The mix of services provided by Peterson Chemicals for aviation fuel, portable offshore transport tanks, land, sea and air transport, dangerous goods procedures, and customs documentation is an excellent fit to our needs.
Recommended for you

Dutch shipyard Damen wins huge UK wind farm boats order with Purus