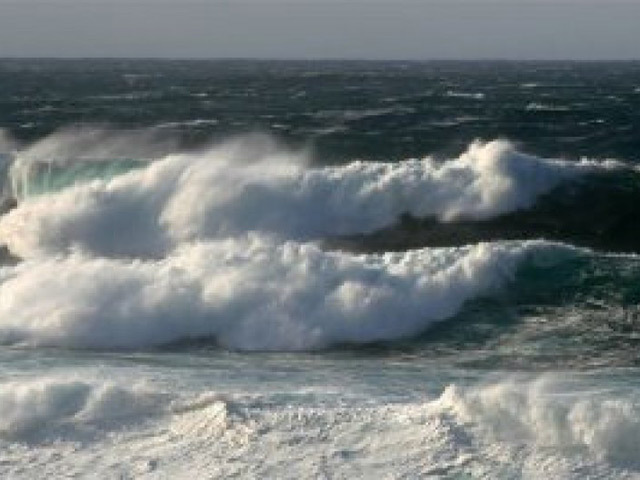 Technology development body Wave Energy Scotland (WES) said yesterday it had awarded grants worth a total of £3million to 10 wave-energy projects.
Devised by companies and partnerships around the country, the 10 schemes will explore the potential of different materials and processes in the production of wave-energy converters.
Currently, these devices are predominantly made from steel as it is strong and durable – but also costly and susceptible to corrosion.
Alternative materials have not yet been sufficiently investigated for their longevity in harsh marine conditions.
Finding a material that works well in the sea and is cheaper to produce will increase the commercial viability of converters.
The 10 WES-funded projects will investigate the use of materials such as rubbers, plastics, concrete or combinations of these to build wave-energy converters, and then test how well they survive in different sea conditions.
WES was set up as a subsidiary of Highlands and Islands Enterprise in December 2014 and fully funded by the Scottish Government to initially acquire assets previously owned by wave power firm Pelamis which went into administration. It also acquired the assets of another failed wave power firm, Aquamarine Power, a year later. Since then it has invested a total of £15million across 51 wave-energy projects in less than two years.
Business, Innovation and Energy Minister Paul Wheelhouse said: "Continued innovation is vital in emerging renewable technologies such as wave-energy.
"This funding could result in longer lasting wave converters that are better able to harness the power of the sea and more efficiently turn it into renewable-energy.
"Wave energy has great potential to contribute to Scotland's energy supply and that of the UK and EU, and I am aware of the strong interest in the technology in international markets beyond the EU too.
"If we are able to maximise the economic potential of this important energy resource, there are great opportunities to generate exports to the rest of the world where Scotland is, rightly, seen as being at the forefront of the development of the sector."
WES managing director Tim Hurst added: "The successful projects present a superb opportunity to bring further skills and experience that can be shared with others in the WES programmes and make further progress towards commercialising the sector."
Recommended for you

Strategies for oilfield services companies confronting the energy transition