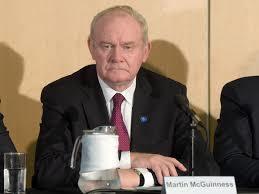 A last-ditch bid to cut the cost of the Renewable Heat Incentive (RHI) is the only opportunity available, the economy minister has said.
Hours before Stormont collapses, finance chiefs had not yet approved a proposal to cut the cost of the green energy scheme from £30 million next year to £25 million.
Critics accused DUP economy minister Simon Hamilton of proposing a "leap of faith" and he acknowledged the measures were not ideal.
But he added: "This is the only opportunity that we will have."
Mr Hamilton said RHI payments had been suspended to 33 scheme participants and ultimately all would be audited as part of a bid to root out abusers who have enjoyed super profits.
Costs of the RHI debacle have been estimated at around £85,000 a day.
Ulster Unionist Assembly member Alan Chambers said: "This is a 100mph rush to get something sorted."
The ash for cash scandal has produced allegations of businesses earning around £1.60 for every pound they spent on buying wood for biomass boilers – some burning around the clock.
The economy minister said that "in terms of fairness and return", the regulations that were before his Stormont scrutiny committee have "brought that return back to a range of around 12%".
Mr Hamilton wanted to introduce a tiered system for participants during the 2017/18 financial year, with a cap of 400,000 kilowatt hours.
He said: "In some cases they have been getting a rate far in excess of what is reasonable and what is legitimate."
He added the measures were designed to "stem the flow of public money to the scheme…to turn off the tap".
The minister accepted that threats of a legal challenge had been made by those who participated in the scheme.
Alliance Party Assembly member Stephen Farry said the committee was being asked to take a "leap of faith" and support the proposals.
He claimed it was supposed to be a "zero-cost solution".
"We are not looking at a zero-cost solution.
"There will be some degree of cost in terms of 17/18, even in the context where you are successful in withstanding any legal challenge."
Mr Hamilton accepted it was not zero cost.
"It is significantly lower than the £30 million cost that there would be, it is a significant reduction on that."
He said he expected that to fall further as more inspections are carried out and recipients' behaviour changed.
He said the police had not yet become involved in probing possible criminal intent of those found to have misused the scheme.