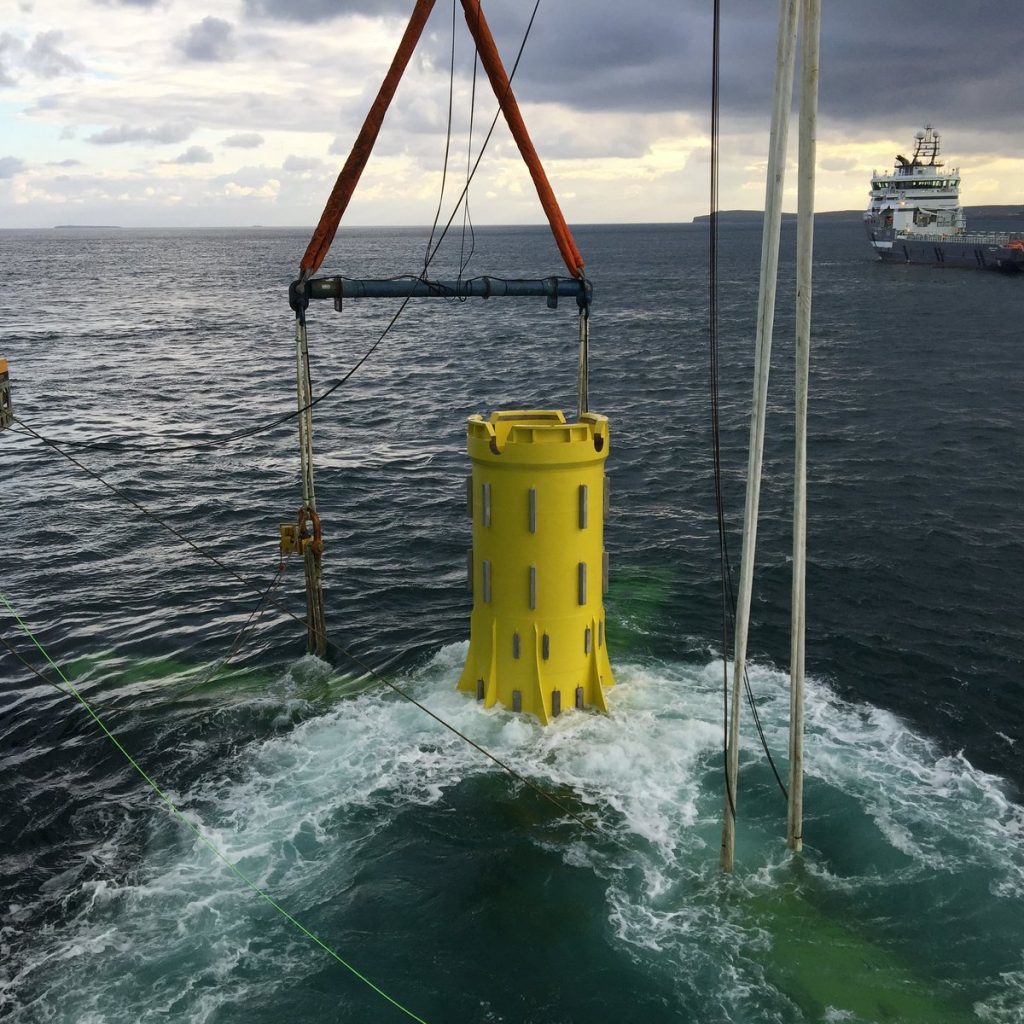 Marine power firm Atlantis Resources said today that it had reinstalled two of the turbines used in the first phase of its groundbreaking MeyGen project in the Pentland Firth.
Edinburgh-based Atlantis also said cable damage at MeyGen's onshore power distribution network had been fixed.
MeyGen, located in the stretch of water between Caithness and Orkney, is one of the largest tidal arrays under construction anywhere in the world.
MeyGen phase 1A is made up of three Andritz Hydro Hammerfest (AHH) turbines and an AR1500, all of which were installed between November and February.
Read: Atlantis achieves first power from MeyGen tidal energy project
The AHH turbines were recovered in spring to allow manufacturers to carry out improvements.
Two have now been reinstalled and are delivering power to the grid.
The third AHH will be installed in August along with the AR1500, which also had to be retrieved to assess the effects of a prolonged grid connection outage caused by cable damage.
Atlantis expects that phase 1A will be operating autonomously at full 6 megawatt capacity by the end of the third quarter.
Atlantis chief executive Tim Cornelius said: "We are delighted that we have conducted another successful installation campaign and that we will soon have the array operating autonomously, generating predictable revenue.
"Both turbines have already operated at or close to full power since redeployment.
"Prior to retrieval of the turbines in the spring we had already achieved significant autonomous operation at full output and the power performance of both turbine types showed improvements over the contractual output guarantees. We expect this to put the project on track to achieve capacity factors significantly in excess of 40%.
"We expect to be generating at full output from the end of Q3 and for the suppliers to fully hand over the turbines to the project operating team shortly thereafter."
Recommended for you

Tidal Turbines: A rare Scottish success story