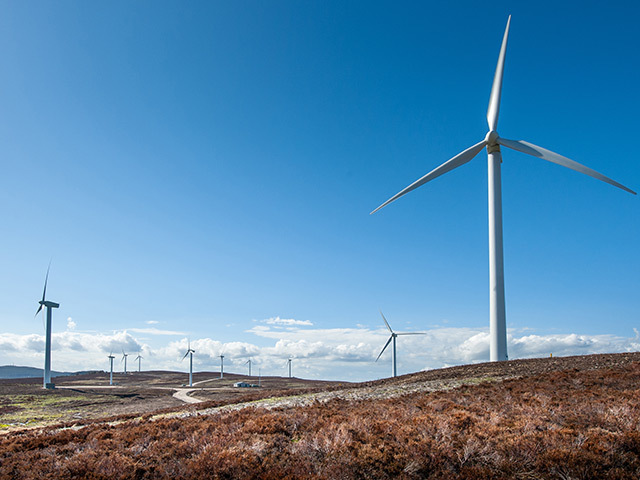 Scotland's onshore wind turbines provided over three quarters of the electricity need required to power the whole country over the month of November.
Data provided to WWF Scotland by WeatherEnergy found that wind power generated enough electricity to power every Scottish home for 25 days out of 30.
Scottish onshore wind turbines provided 1,651,050MWh of electricity to the National Grid over the entire month.
Dr Sam Gardner, WWF Scotland's acting director, said: "Scotland's renewable success story powered on during November.  Over the course of the month Scotland's wind farms generated the equivalent of 77 per cent of our total electricity demand.  If we are to build on this success the UK Government must set out a route to market that encourages continued investment in onshore wind.
"Successive Scottish governments have set out a vision for renewables that has enabled the sector to flourish, drive down costs, create jobs and cut greenhouse gas emissions.  The forthcoming energy strategy needs to build on this strong foundation and set out the ambitious vision and steps we need to take to heat our homes and make the transition to electric vehicles."
The data provided by WeatherEnergy showed that the power generated was enough to power 4,529,629 homes with electricity, nearly twice the number of Scottish homes.
Karen Robinson of WeatherEnergy added: "It's great to see renewables continuing to power Scotland, adding to the month on month evidence that greater investment in both renewables and storage is the way forward."
Recommended for you

Spain's BlueFloat eyes floating wind offshore Taiwan