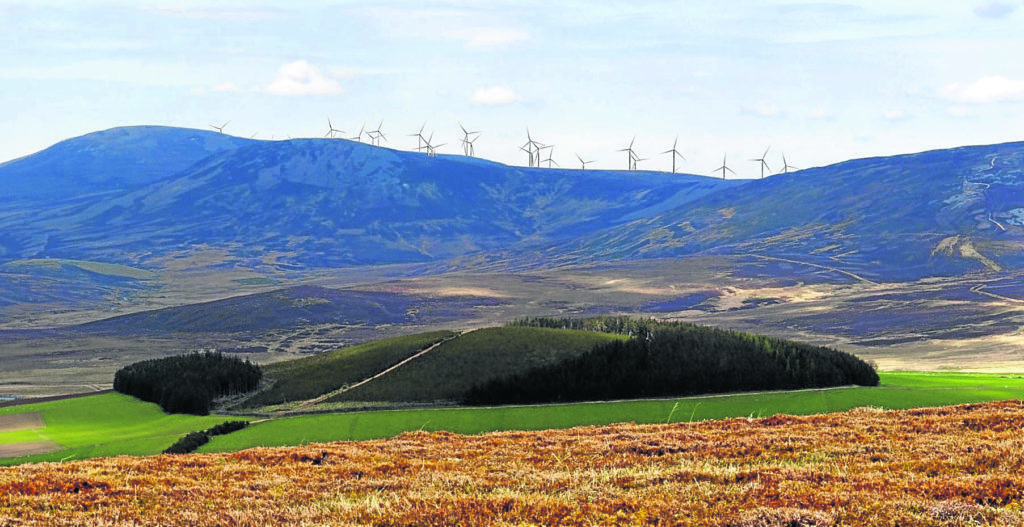 A whisky giant's court bid to halt construction on a £100million windfarm near its Moray distillery has been thrown out.
William Grant and Sons has been fighting the Dorenell development five miles from Dufftown for seven years – and lost a previous legal challenge in 2012.
The drinks firm, whose brands include Glenfiddich, objected to the 59 turbines due to fears they could harm the natural Speyside landscape and the impact on tourists going to their visitor centre.
Yesterday, however, the Court of Session in Edinburgh rejected its argument that construction had not started within the legal time limit.
Last night, developers EDF Energy Renewable described the announcement as "great news" that would allow them to move on with the rest of the construction on the Glenfiddich Estate.
More than 640 objections were submitted to planners when the plans first emerged.
William Grant took its case to the Court of Session after an earlier application to Moray Council was thrown out.
The whisky firm argued work on the turbines, which will be built south-west of the town, had not begun within the five-year limit agreed in 2011. Upgrades on roads leading to the site began in August 2016 to allow the massive vehicles carrying the equipment to access the remote area.
But despite William Grant's representatives arguing the roads were not part of the initial agreement, council officers ruled that construction had begun.
Yesterday, Lord Woolman at the Court of Session backed the local authority's position.
He said it was "common sense" that access work would have to be done first to allow construction traffic to get there.
He added: "Accordingly, I hold that Dorenell did validly commence the development in August 2016."
The multimillion project, which will have 59 turbines up to 413ft tall, will generate electricity for about 84,000 homes. The first turbines are due to be delivered next month.
An EDF spokeswoman said: "This is great news and will allow us to move forward with the rest of the construction.
"It is one of the largest consented onshore wind projects in Scotland and is an important part of building a low carbon future for the UK which will also bring big benefits to the local community in Moray."
Moray Council opposed the initial development but is responsible for overseeing the consent given by the Scottish Government following a public inquiry.
Jim Grant, head of the council's development services, said: "This confirms our position, both in the judicial review and the remit of the public inquiry.
"It also highlights how important it is for our planning officers to carefully word all responses when dealing with applications. In this case, the expertise of our officers was invaluable."
William Grant was approached to comment but did not respond.