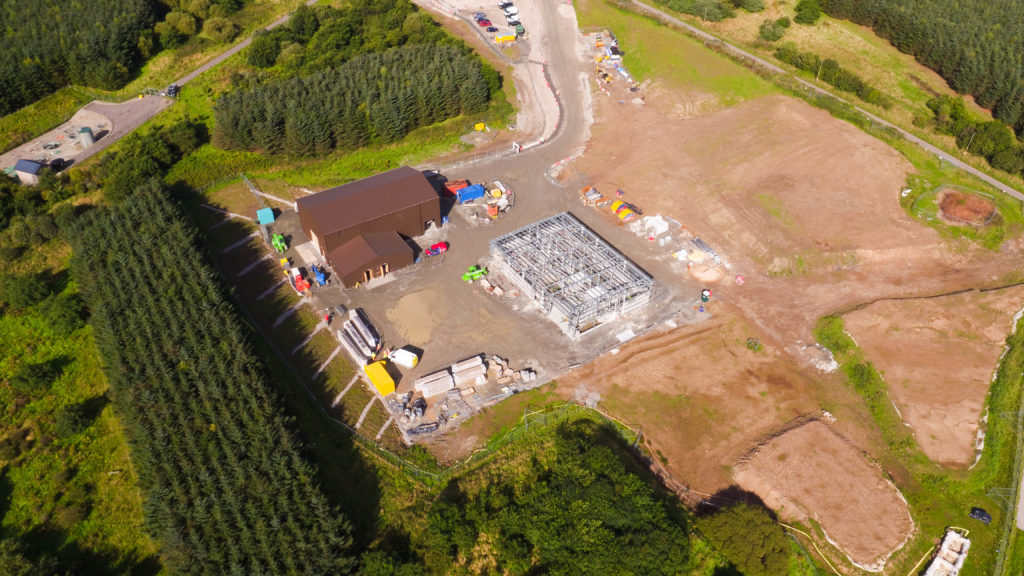 An offshore wind farm which will have the world's most powerful turbines has been connected to the National Grid.
The Vattenfall European Offshore Wind Deployment Centre (EOWDC) in Aberdeen Bay, or Aberdeen Offshore Wind Farm as it's becoming known, is expected to produce enough energy to power 78,529 homes once complete.
The connection project started early last year and involved laying more than four miles of high voltage underground cable between Scottish and Southern Electricity Networks' (SSEN) upgraded substation in Dyce on the outskirts of Aberdeen and the wind farm's onshore substation at Blackdog on the coast.
More than seven miles of overhead line between Dyce and Kintore was replaced.
The 11-turbine development, which will be Scotland's largest offshore wind test and demonstration facility and will trial next generation technology, faced delays including legal challenges from
Donald Trump over views from his golf course at Balmedie.
It is expected to produce electricity by summer and once fully operational is predicted to generate the equivalent of 70% of Aberdeen's domestic electricity demand.
Adam Ezzamel, EOWDC project director at Vattenfall, said: "This is another important step forward in the project's construction and follows the successful installation of the first game-changing suction bucket jacket foundation.
"This connection enables the EOWDC to power almost 80,000 homes."
SSEN lead project manager, Paul Higginbotham, said: "I am very proud that our team have provided a connection to the EOWDC in such a short period and it is testament to the support and understanding of the local community."