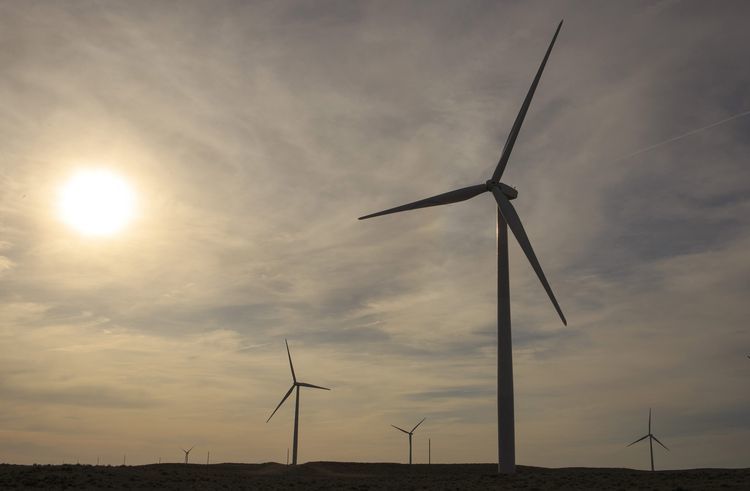 Scottish Ministers have granted planning consent to SSE's hugely controversial Strathy South Wind Farm proposal for Sutherland in the Highlands.
The decision follows years of deliberations and campaigning and an independent public inquiry held back in early 2015.
The energy giant will now push ahead with its 39 turbine plan for the site, which sits next to the Strathy North wind farm, completed in 2016.
RSPB Scotland has said it is "desperately disappointed" by the decision for what is an internationally recognised preservation area.
The go ahead was given despite conservation groups calling for the plan to be scrapped due to the environmental importance of the area.
The windfarm will be located in the Caithness and Sutherland Peatlands Special Protection Area and Ramsar.
An RSPB Scotland spokeswoman said: "The Scottish Minsters' approval of the Strathy South windfarm is desperately disappointing.
"Strathy South is right in the very heart of the special protection area and Ramsar site, a European and internationally important place for wildlife.
"The decision to approve a windfarm in this extremely sensitive location sits very awkwardly with Scottish Ministers commitments to maintain the highest international environmental standards.
She added: "RSPB Scotland will be looking very closely at this decision over the coming days before we decide what further action might may be possible to help protect this very special place."
MSP Edward Mountain added his voice to that of the RSPB saying: "Local views were clearly over-ruled. I believe that local planning decisions should be made locally. Anything else flies in the face of democracy.
The project has not been without local support, however, with the chairwoman of Strathy and Armadale Community Council, Janette Mackay, welcoming the Scottish Government's decision.
She hopes the community will see significant benefits from the windfarm and said: "After waiting nearly three years for the result of the public enquiry we are delighted to learn that Strathy South has been given the go ahead.
"We can now look forward to seeing the work start up again with all the benefits that brings to our young workers, businesses and the North Coast area, which has been sadly neglected."
Mike Seaton, SSE's Director of Development, also pledged benefits to the area.
He said: "The Strathy South project will deliver renewable energy and significant net environmental gain through the long-term restoration of extensive areas of degraded peatland.
"We are pleased that this has been recognised through an objective independent process.
"SSE prides itself in being a responsible developer."
"We welcome the decision to approve Strathy South and are pleased that Scottish Ministers share our view that this is a good project in a good location."