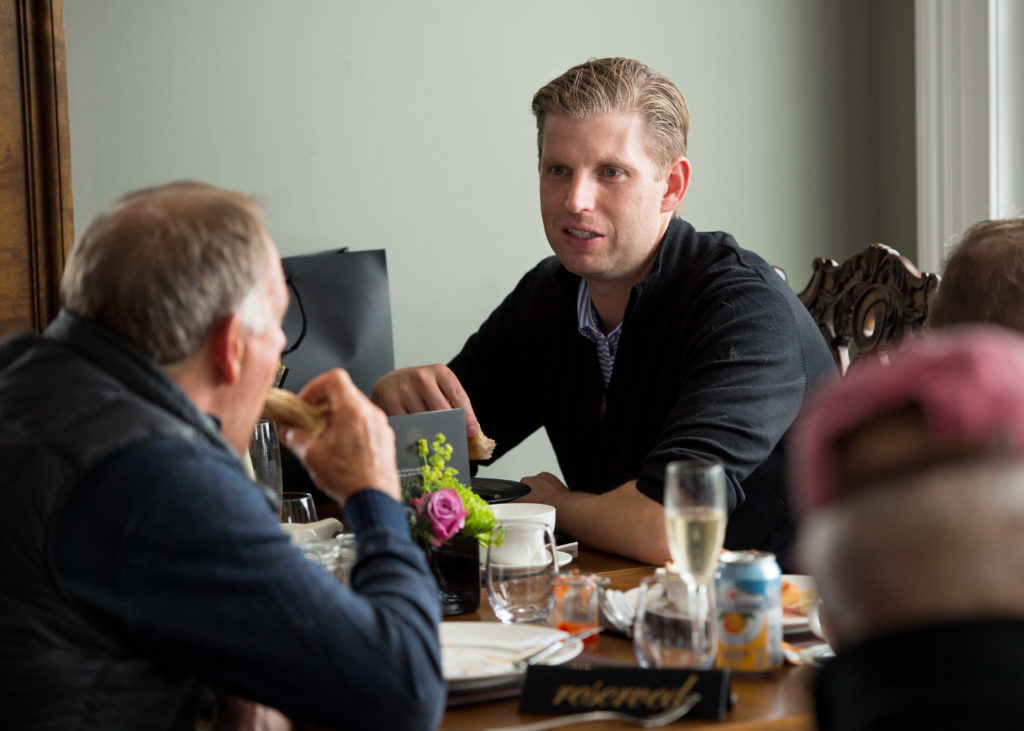 Donald Trump's son Eric seems to have accepted the controversial wind farm off the coast of Aberdeen that his father fought hard to stop.
Speaking after playing golf at the Trump International Golf Links in Balmedie, Mr Trump Jnr said the "foolish proposal was now irrelevant".
He added: "We'll see if they're still there in 10 years".
The American president had previously opposed the development claiming that the "ugly" wind farm would be visible from his multi-million-pound golf course, and should be scrapped.
However, the Scottish Government approved the plans with the UK Supreme Court eventually rejecting Mr Trump's legal challenge in 2015.
34-year-old Eric flew into Aberdeen Airport on a Trump plane earlier today, with his father flying into the UK around lunchtime ahead of a meeting with the Prime Minister and the Queen.
The president is expected to head to Scotland on Friday night and spend the weekend at his Turnberry golf resort in South Ayrshire.
He said his father could head to the north-east of Scotland during his visit, adding: "It's still to be decided.
"I'm certainly going to Turnberry and I'll see him there. I know he loves the east coast, he loves this property more than maybe anywhere else in the world, so I certainly hope he can get out here".
Protests against the president are planned across Scotland, including one set to take place at the Aberdeenshire course on Saturday.