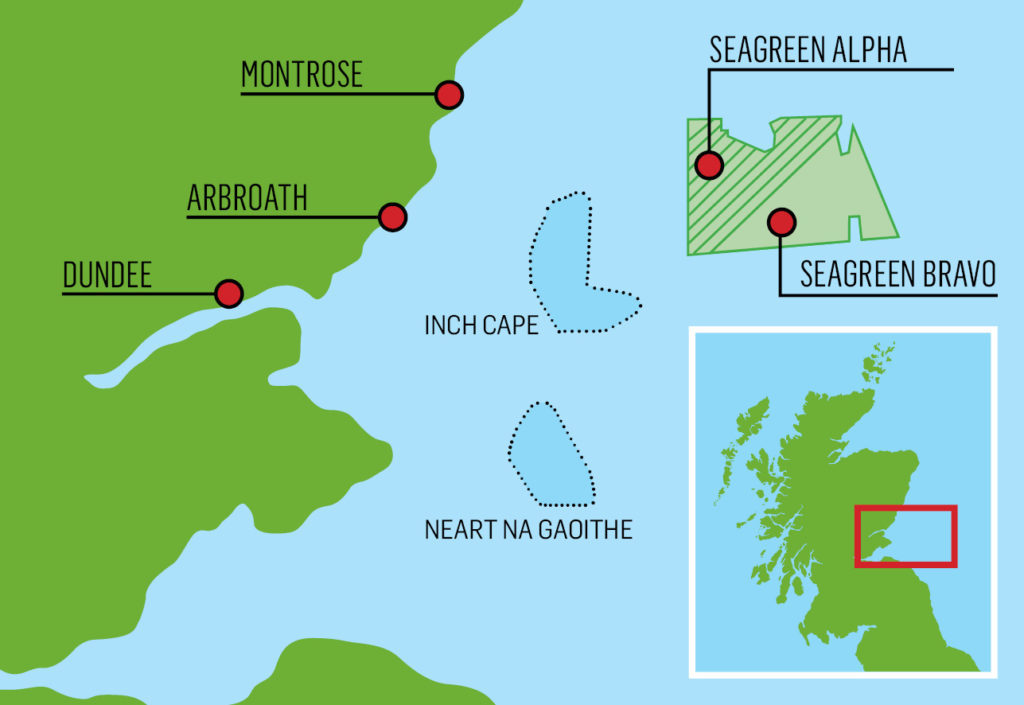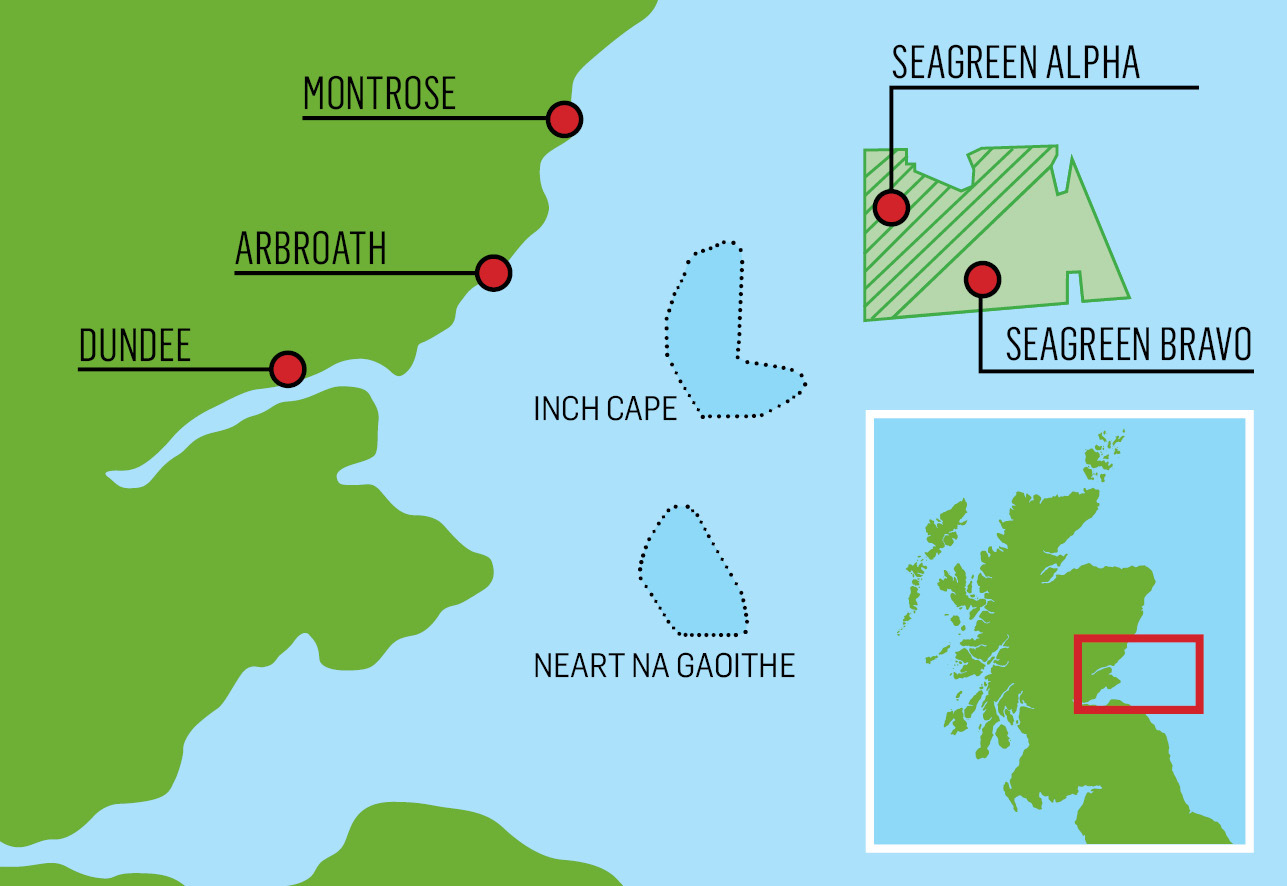 A new mammoth offshore wind project has applied for Marine Scotland consent off the north-east coast of Scotland.
A joint partnership between SSE and Fluor, Seagreen Wind Energy will develop two large scale offshore projects named Seagreen Alpha Offshore Wind Farm (OWF) and Seagreen Bravo OWF.
The combined 120 turbine development will look to generate a capacity of over 1 gigawatt (GW), making it the largest energy generating windfarm in Scotland to date.
Plans submitted to Marine Scotland show that the development will be north of the planned Inch Cape Offshore Wind development, less than 20 miles off the coast of Montrose.
A spokeswoman for SSE said: "Seagreen Wind Energy Limited, a joint venture between SSE and Fluor, has submitted a new application to Scottish Ministers seeking consent for revisions to its planned offshore wind farm projects off the Angus coast.
"The new consent would optimise the design of the projects, allowing Seagreen to take advantage of the developments in wind turbine technology that have occurred since 2014 when consent was originally granted for the Seagreen Alpha and Seagreen Bravo wind farm projects.
"A maximum of 120 turbines would be developed across the Seagreen Alpha and Seagreen Bravo areas with a potential capacity of approximately 1,500MW.
"Work is currently underway to develop a socio-economic impact report."
According to Seagreen Wind Energy, the term of the site lease with the Crown Estate will last 50 years with the operational lifetime of the project expected to be 25 years.
The proposed 1.5 GW project will be conducted in three phases and will look to fit jacket and monopile structures.
Fabrice Leveque, senior policy manager at Scottish Renewables, said: "Since Seagreen received initial consent in 2014, the offshore wind industry has continued to grow apace, slashing costs and developing even more advanced technologies. It makes sense, then, that Seagreen Wind Energy has chosen to take advantage of this to maximise the project's potential."
"Large offshore wind projects like Seagreen are incredibly important to help Scotland cut its carbon emissions by generating clean, affordable, home-grown power for our homes and businesses, while investing millions of pounds in the economy, supporting jobs and delivering much-needed infrastructure."
Recommended for you

SSE profits, workforce swell as it plans £24bn UK investment drive