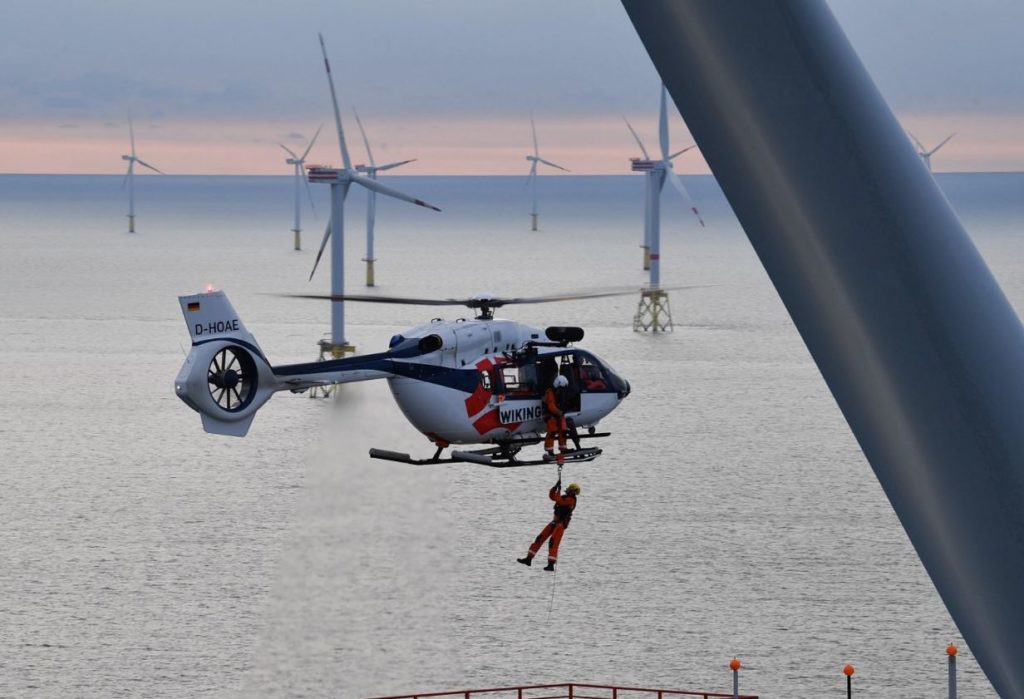 Helicopter firm Airbus expects the growing offshore wind transport market to add £8 billion to its balance sheet over the next two decades.
Airbus identified wind farms as a business segment undergoing growth and said that it "expects demand for up to a thousand helicopters over the coming two decades".
The firm confirmed it would provide supply, maintenance and crew transport to a growing number of offshore wind developments.
Dennis Bernitz, head of western Europe sales, said: "Helicopters are an integral part of any logistics concept for offshore wind farms.
"Our helicopters can complete missions for wind farms in a particularly quick, economical, safe and environmentally friendly manner.
"Helicopters can be used to deploy technicians or medical personnel in emergencies, even in rough seas, and can also transport operating personnel between the shore and the wind farm."
Airbus said that with wind farms being built further and further from shore, its helicopters are able to cover a distance of 40 miles in 20 minutes, meaning it can reach the site and return to shore faster than a transport vessel.
The helicopter firm said it would look to provide transport services to operators, using the H135, H145 and H175 rotorcraft for crew transport, maintenance and rescue missions.
It added that the Airbus H160 could also be used for this market in future.
Airbus has come under scrutiny after The H225LP and sister model AS332 L2 helicopters, known as Super Pumas, were both grounded after a fatal accident off Norway which killed 13.
Union officials last month backed Airbus' efforts to make its global fleet safe in the wake of a crash, with safety checks being extended to certain models of aircraft currently operating in the North Sea.
Recommended for you

'World first' offshore hydrogen platfrom inaugurated