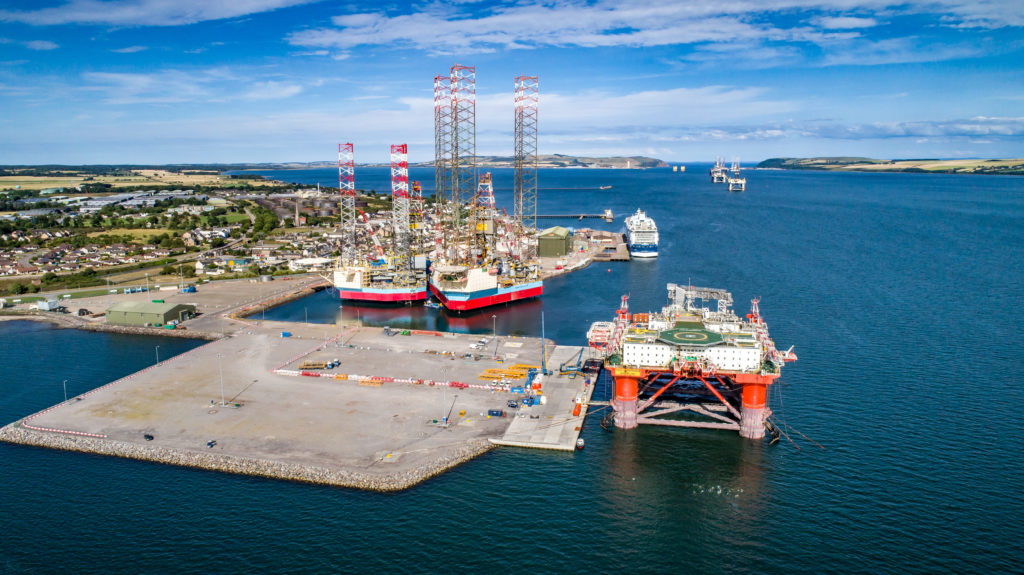 A £30million hub has been announced to serve major energy projects and tourist cruise liners in the Highlands.
Port of Cromarty Firth has revealed plans for a new quayside expansion, which is expected to create more than 140 new jobs across the region.
The project, due for completion by 2020, will serve "large scale" renewables schemes and oil and gas decommissioning.
It will also be large enough to berth the largest cruise liners currently being designed and built.
The 218metre quayside has been announced following a £10m contract win for the port for the Moray East Windfarm.
Last week the company behind the offshore project inked the deal for Cromarty Firth to be the intermediate port for the 95-turbine development.
The new quayside is being funded by the port, along with Highlands and Islands Enterprise (HIE), supported by the European Regional Development fund and Royal Bank of Scotland.
It follows a similar investment in 2015, which saw the creation of a smaller 150metre quayside, which the Port said contributed to its "most successful year" in 2017.
The announcement comes as Cromarty Firth is making a major push into the renewables, decommissioning and cruise liner markets.
The port has already won a reputation for serving cruise liners, named the busiest in Scotland last year in this regard, having welcomed 93 ships to the Highlands with more than 150,000 passengers.
Earlier this year, the MSC Meraviglia, the world's fifth largest cruise ship, arrived there.
Chief executive of the port, Bob Buskie, hopes the new development could bring work to the region for "decades".
He said: "This is tremendous news for the port and the Highlands and it represents a significant investment by the board.
"As a Trust Port, all of our profits are reinvested in the Port's future development.  We believe this investment will be help bring new work to the area for decades to come. This is already starting, with last week's announcement of the Moray East Offshore Windfarm contract.
"There is a substantial demand for the services in the Port and, even with the large new quayside and laydown area finished in 2016, we still experience capacity issues.
"This new Energy and Cruise Hub will help us resolve these problems and open up the Port to being able to accommodate large scale projects from across all sectors."
Moray East will be the port's first major project, however the quayside expansion puts it in a stronger position to win more renewables work.
Charlotte Wright, chief executive of HIE, hopes it will bring wider economic benefits to the region.
She said: "As well as enabling the port to fulfil its latest major contract for the Moray East windfarm project, this investment will also put it in a strong position to win further business in the energy sector and expand its capacity in the growing cruise ship market.
"By strengthening Scotland's renewable energy supply chain, and creating new opportunities in the tourism sector, we believe this ambitious project will generate wider economic benefits well beyond the Inner Moray Firth."
Recommended for you

Highlands cable factory: Sumitomo won't build without £24.5m government grant