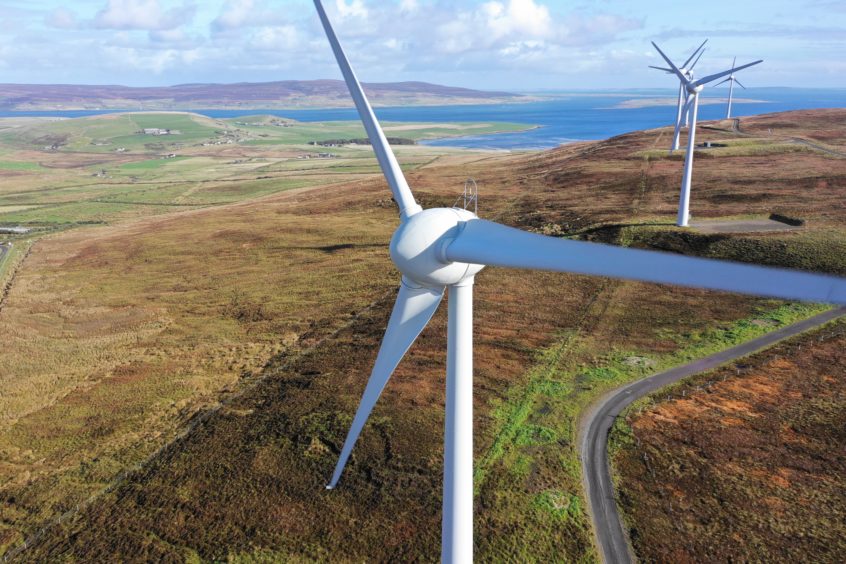 The success of a £29 million Orkney energy storage pilot scheme has the potential to generate "tens of thousands" of UK renewables jobs, according to the project developer.
Mark Hamilton, chief executive of Solo Energy, described the deal as "huge" for the islands, while creating the blueprint for future jobs in Scotland's renewable energy sector.
Launching today, the £28.5m Responsive Flexibility (ReFlex) project has also received a £14.3m in UK Government backing.
The pilot scheme will look to create a "smart energy system" able to interlink local electricity generation from onshore wind, solar and tidal energy into one balanced system.
Mr Hamilton revealed the project would create 20 to 30 jobs locally in the short term, with many more created if the project is successful.
He said: "The growth of renewable energy is going to start plateauing unless we have the means to store and balance the energy we're generating.
"Between enabling new renewable generation and developing energy storage virtual power plant systems themselves, the jobs growth potential is huge in the UK."
UK energy minister Claire Perry claimed Orkney was witnessing the "energy system of the future" with the launch of the project.
She added: "What we learn from these innovations could one day be rolled out across the UK and exported around the world and we'll be able to say it was 'Made in Orkney'."
Led by the European Marine Energy Centre (EMEC), the project brings together an e consortium of Orkney-based partners including Solo Energy, Aquatera, Community Energy Scotland, Heriot-Watt University and Orkney Islands Council – as well as multinational energy company Doosan Babcock.
EMEC confirmed the project will deploy up to 500 domestic batteries alongside 100 large-scale batteries for businesses.
It will also include 200 vehicle-to-grid chargers, 600 new electrical vehicles, an island community-powered electric bus and a number of electric bikes.
Neil Kermode, Managing Director at EMEC said: "This new model will demonstrate how we can better interact with, own and manage our integrated energy systems locally, both at individual and community level.
"50% of the project is being funded privately indicating the appetite that exists within the partners to make this project work.
"Orkney has already demonstrated high commitment for local sustainable energy solutions and the county is well on its way to decarbonising each aspect of the energy system."
Recommended for you

Marriage plans for wave energy and offshore wind in Scotland