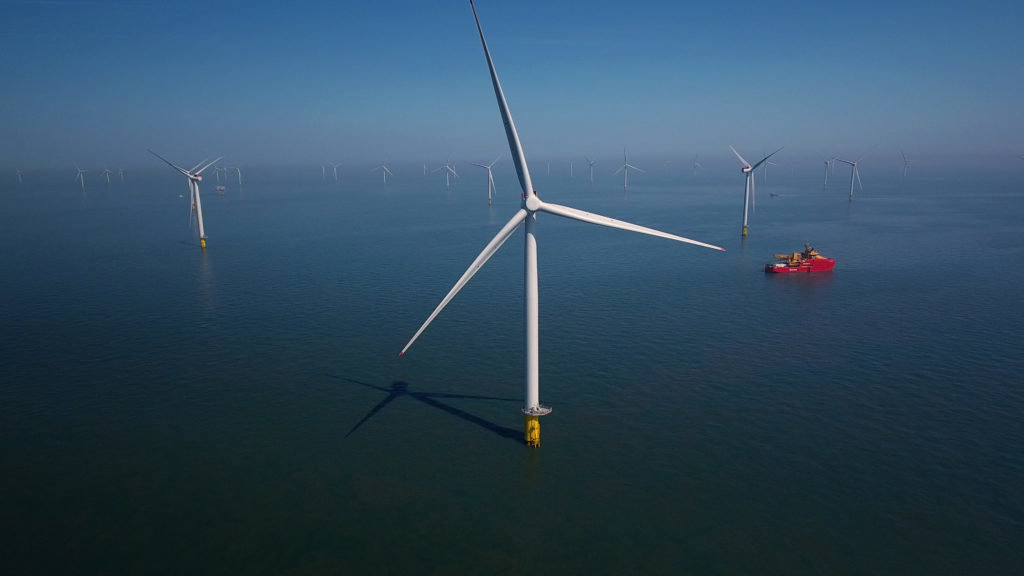 Europe invested £23.3bn in  new windfarms last year, according to a new report.
The figure, from industry body WindEurope, is similar to previous years but will finance a "record" 16.7 gigawatts of new wind capacity.
A total of 190 windfarms across 22 European countries reached final investment decision last year, with the UK being the biggest investor, according to the annual Financing and Investment Trends report.
Offshore wind accounted for 38% of the investment.
A further £20.8bn was invested in windfarm acquisitions including projects under development and in taking over companies involved in wind energy.
WindEurope CEO Giles Dickson said: "Wind energy got 60% of all the new investments in power generation capacity in Europe last year.
"And it was a record year for the amount of new wind energy capacity financed. Cost reduction means investors now get more MW per euro they invest. And lenders are more comfortable with the risks so the costs of finance are falling too.
"But Europe needs to keep investing significant amounts in wind if it's going to meet its 32% renewables target for 2030."
WindEurope has around 400 members active in over 35 countries.
Recommended for you

Powering change in the UK's offshore supply