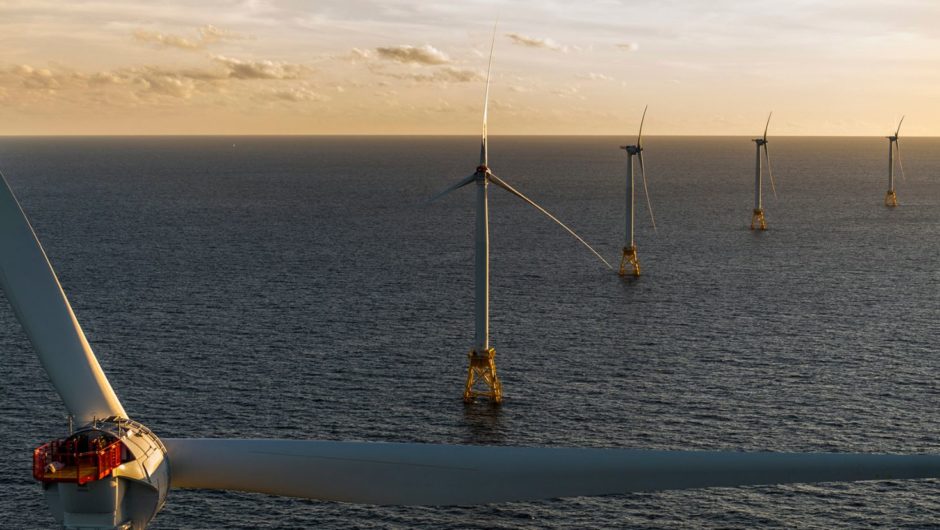 The creators of the world's largest offshore wind turbine are on the hunt for new Scottish projects.
General Electric (GE) Renewable Energy confirmed last night they are looking to meet with Scottish offshore wind developers with "suitable projects" for its Haliade-X 12 megawatt (MW) turbine.
The energy firm said it expects its new turbine to be of "great interest to many developers" in Scotland.
GE Renewable Energy added that it "expects to announce something this year".
The company are currently working with Scottish Enterprise to examine potential supply chain opportunities in the sector.
A spokeswoman for Scottish Enterprise said the organisation was "keen" to ensure Scottish small to medium enterprises (SMEs) are promoted to large-scale firms such as GE Renewable Energy.
She added: "GE Renewable Energy is looking to partner with and develop local SMEs to qualify them as Haliade-X suppliers, while helping them to be more competitive in a global offshore wind environment.
"New offshore wind turbines such as Haliade-X 12 MW pose new challenges to the industry in terms of size and technology.
"GE wants to work with potential future suppliers to overcome all those challenges and develop the local supply chain."
Santiago Chacon, GE Renewable Energy's offshore wind lead spokesman, confirmed that the company has tabled a number of bids globally but couldn't "comment on specific projects".
He added: "We are interested in both traditional offshore wind suppliers and companies from other industries, such as oil and gas, who are interested in diversifying."
Recommended for you

Public campaign needed to highlight case for new transmission, trade body says