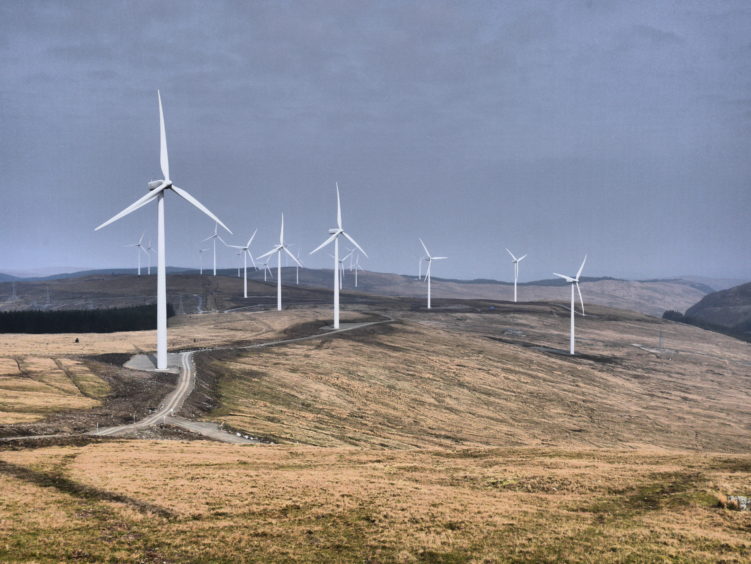 The developer of the Inch Cape wind project has announced it has secured £80 million financing against a new Scottish project.
Scottish firm Red Rock Power acquired the 50 megawatt (MW) Afton Wind Farm debt-free in October 2018.
The firm said it will now use the £80m financing from NatWest Group to "stabalise its balance sheet" as it looks to "expand its portfolio".
Guy Madgwick, chief executive of Red Rock Power, said: "The financial backing of our Chinese owner, SDIC Power, puts us in a competitive position as we look to consider new acquisition opportunities.
"However, it was important for us to acquire this debt and create value from our investment on Afton Wind Farm.
"This finance deal with NatWest is testament to our growing reputation and growth potential in the renewables industry as a standalone enterprise."
In August, Red Rock Power announced a new "alternative" application for the 70-turbine Inch Cape development off the Angus coast.
Inch Cape is expected to bring in up to £750 million and 1,900 jobs to the UK economy, with an expectation the project will add a large proportion of the sum locally.
The new financing will be used to run the new Afton Wind Farm and place new investments.
Bruce Riley, managing director, head of infrastructure and project finance at NatWest, said: "We are delighted to be supporting Red Rock Power on one of their first investments in the UK and are keen to continue to support their growth in the UK and Europe.
"Sustainable energy is a key focus across the bank and we have committed to funding and arranging £10bn to this sector by 2020.
"The Afton Windfarm financing is part of meeting this target and we are proud to have delivered a successful financing working closely with the Red Rock team."
Recommended for you

Vestas named turbine supplier for Inch Cape wind farm