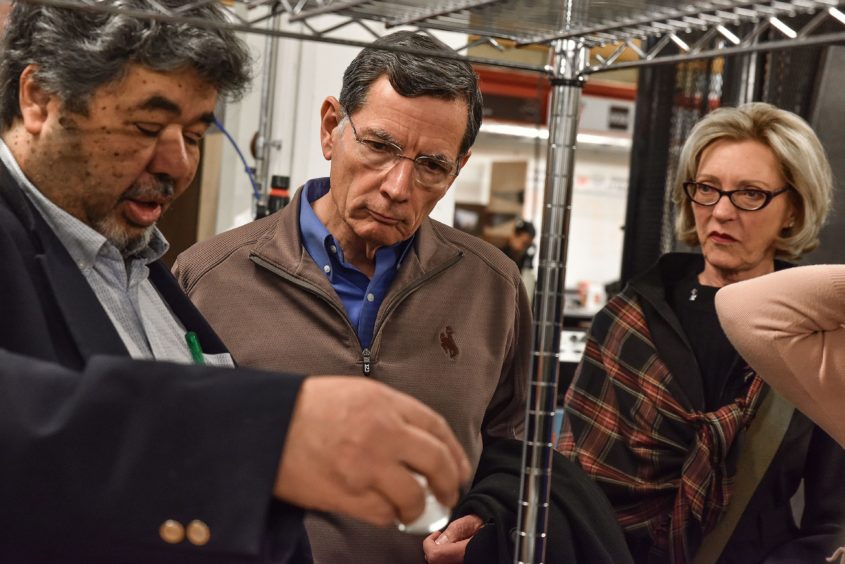 Aberdeen University showcased its pioneering work in carbon capture technology when it hosted a delegation of US Senators earlier this week.
The group was led by Lisa Murkowski, chairwoman of the Senate Energy and Natural Resources committee touring the uni's School of Engineering, along with Scottish Energy minister Paul Wheelhouse.
Carbon capture and conversion technology pioneered by a university spin-off company – Carbon Capture Machine (CCM) – was the focal point as the sole European entrant to reach the finals of Xprize, an international competition to develop ways to reduce C02 emissions.
Emeritus professor Fred Glasser developed the technology over several years.
He said: ""We were delighted to meet the U.S. Senate delegation and Mr Wheelhouse to talk about our development of this technology, which has the potential to be a game-changer in carbon capture and utilisation, as our progression to the XPRIZE finals testifies.
"Our initial aim in developing the technology is to deploy it for use in large-scale industrial settings, de-carbonising at source from power stations, factories, and other major CO2 sources.
"In the future, we envisage that it can also be scaled down and miniaturised for use across a wide range of emission sources, from different transport platforms to people's homes.
"By de-carbonising at source and converting CO2 into sustainable products and materials we can have a major impact in reducing global CO2 levels."
Recommended for you

'Game-changing' Aberdeen carbon capture firm targets £1bn revenues