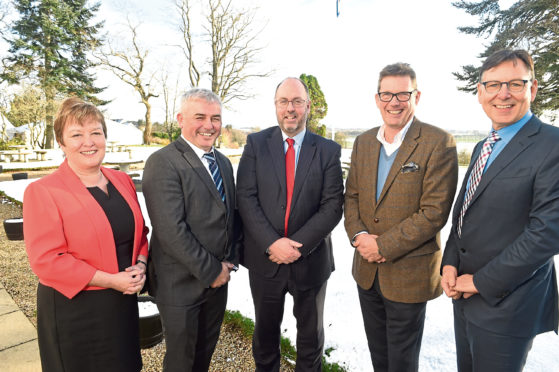 A director of Moray Offshore Renewables claimed last night that the new £12 million deal with Global Energy Group (Geg) could herald a "significant pipeline" of offshore wind work in the Highlands.
Dan Finch, managing director of the Moray East and Moray West projects, said firms who speculate and invest early were more likely to "reap the benefits".
Port of Cromarty Firth announced a £30m expansion of its Invergordon facilities earlier this year, while Geg ploughed £90m into a new quay, heavy cranes and new plant equipment.
Mr Finch said: "Geg and Cromarty had the foresight to pre-invest and work with Highlands and Islands Enterprise (HIE) to be part of this project.
"There's a little bit of a reluctance sometimes to invest up front, but those companies that have invested are the ones making headway – Nigg is a great example of that.
"Now they're starting to realise what that potential is."
Mr Finch also believes that the completion of the Beatrice Offshore Wind Farm last month and construction beginning on the Moray East development this month could lead to an even greater number of lucrative contracts in the Highlands.
Moray West, the sister project to Moray East, will also compete to get UK Government approval later this year though its Contracts for Diffrence (CfD) auction round.
He said: "Today's deal is a good step forward, but it's only one step because around the corner is Moray West.
"To really keep the momentum going in the area we need to be looking at the next project and the next one.
"For us, the next one in the pipeline is where we're looking and this is where Cromarty Port and Nigg in particular are really going to benefit when projects come to fruition.
"There's been well in excess of £100 million invested in the ports of the Highland already, so this is a great news story."
Recommended for you

Offshore wind a chance to 'reverse multi-generational' Highlands skills exodus