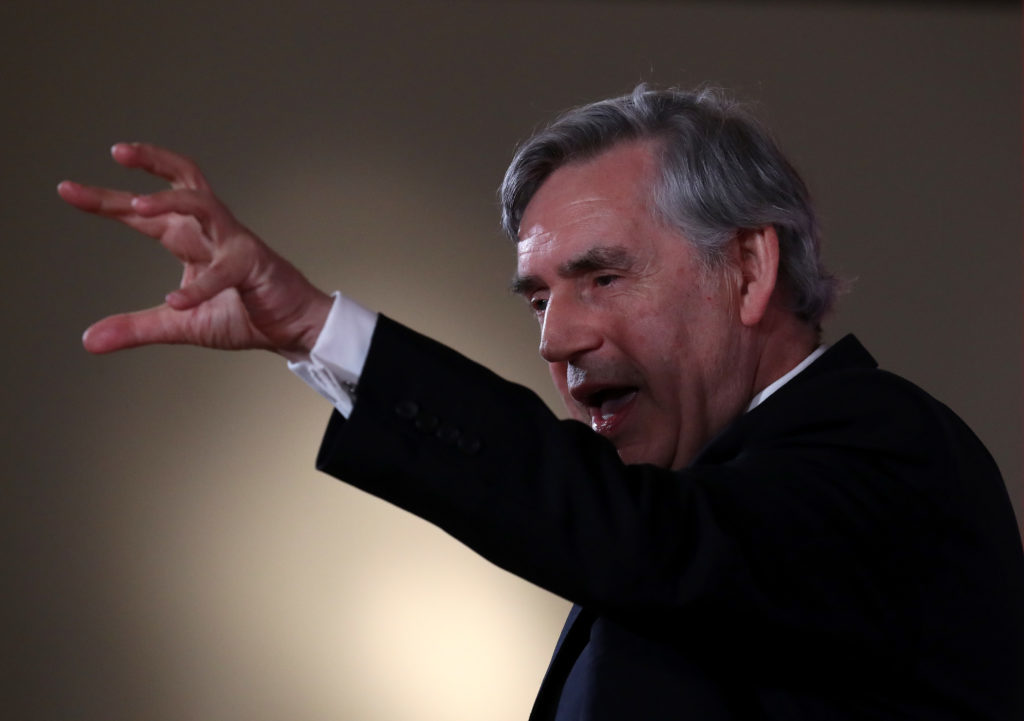 Former prime minister Gordon Brown is urging energy giant EDF to honour a commitment to make vital parts for a new wind farm in Scotland – rather than have the work carried out thousands of miles away.
The former Labour leader insisted the France-based power firm "must now honour" the promise it made to Scottish workers.
He said the Scottish Government had "done far too little" to ensure the contract – to construct jackets for 50 turbines at the planned Neart Na Gaoithe wind farm – is awarded locally.
Mr Brown said it would be a "devastating blow" to the BiFab yards in Burntisland and Methil if the work was sent to Indonesia.
Calling for action, the former prime minister said: "Crisis point has now been reached.
"The Scottish Government have talked a lot but so far have done far too little for a country that has more wind waiting to be garnered than anywhere else in Europe."
Mr Brown, has written to EDF ahead of last ditch meeting with unions Unite and GMB in Fife on Thursday, which EDF bosses have been invited to.
He said: "EDF made a promise to keep the work in Scotland and they must now honour that."
Between 1,000 and 2,000 jobs could be created constructing and operating the wind farm, which will be sited off the Fife coast, Mr Brown said.
The former MP, who represented Kirkcaldy and Cowdenbeath at Westminster, said:
"Near to my home the once-vibrant Burntisland and Methil yards that for years built up an expertise in wind turbines are lying empty.
"And in a devastating blow to Scottish workers, the French state-owned company EDF is likely to shortchange local firms when their main contractor awards Indonesia the manufacturing work for the NnG offshore wind farm Neart Na Gaoithe.
"The contracts for jackets, part of a £2 billion renewables North Sea investment, are for wind turbines to be located just 10 miles off the Fife coast."
He added: "When installed the turbines will generate enough energy per year to power the whole of Edinburgh.
"Yet this – the one major infrastructure project that is ready to build in Scotland next year – is likely to yield only a fraction of its potential jobs for Scottish manufacturing yards.
"Burntisland and Methil yards are desperate for the work.
"And it's not just this project that could be lost to the UK.
"The UK Committee on Climate Change state that the UK might need up to 7,500 offshore wind turbines by 2050 in a net-zero world.
"Unless we get the terms right, and soon, more work will be lost.
"And the school pupils of Fife, who care so much about climate change, will only be able to look out of their classroom windows helplessly as 75 boats using as much diesel as 35 million cars on the road for a day sail into the North Sea off Fife having shipped 150 wind turbines built by low-wage competition in an Indonesian yard 7,000 miles away."