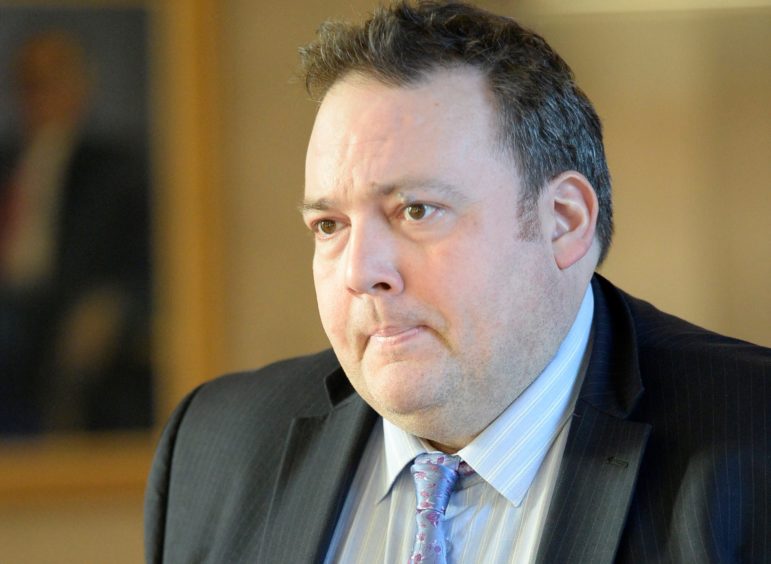 A Highland Conservative MSP has said it is "not at all surprising" that a new poll shows a majority of Tory voters back onshore wind.
Jamie Halcro Johnston, Scottish Conservative MSP for the Highlands and Islands, was reacting to a poll commissioned by the Conservative Environment Network, which shows 75% of Tory voters support onshore wind projects.
Mr Johnston said the new figures were an indication that Conservatives supporters "wish to see action" on climate change.
But he added: "The problem that we have faced in Moray and north-east of Scotland is that we have seen too many proposals for onshore wind developments that fly in the face of the opinions of local communities."
Alexander Burnett, Scottish Conservative shadow minister for business, innovation and energy, claimed onshore wind could be part of a "diverse energy mix" provided it has the support of local communities.
Since the introduction of a public veto in England by David Cameron in 2015, Tory MPs have strongly opposed onshore wind.
In Scotland, no such rules govern the industry.
In May, Westminster said more onshore wind development was "not right for England" as a new poll released last month by the UK department of Business, Energy and
Industrial Strategy (BEIS) showed an increase in public attitude from 76% in 2018 to 79% in 2019.
This new survey of 20,000 of UK Tory voters by independent pollsters Survation also revealed a preference to onshore wind over fracking by a majority of two to one.
Stewart Stevenson SNP MSP said it was "vital" that the UK Government now takes steps to reverse its decision to scrap subsidies for onshore wind.
He added: "The Tories must ensure our onshore wind sector gets the support it needs to create jobs, promote clean energy and reduce carbon emissions."
RenewableUK's deputy chief executive Emma Pinchbeck added: "This new polling shows that's what Conservative voters want, and it explodes the myth that onshore wind is less popular in rural areas.
"The survey also shows that the current block on onshore wind is out of step with public opinion – most people are wise to the fact that onshore wind is a cheap and vital part of our clean energy future."
Recommended for you

Sunak eyes U-Turn on onshore wind as Tory divisions grow