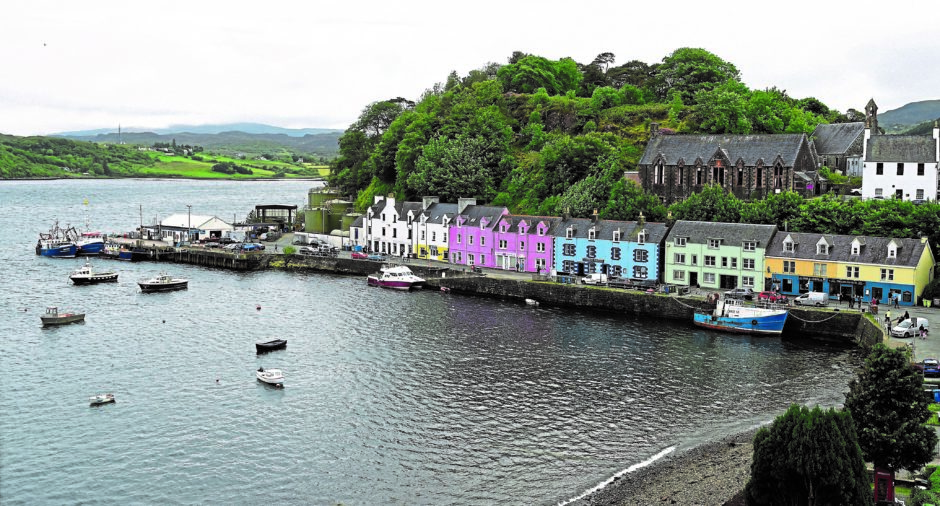 The Western Isles and Skye are to be used as the location for a pilot project aiming to make a fundamental change in how electricity is distributed in Scotland.
Energy firm SSE's networks arm, Scottish and Southern Electricity Networks (SSEN), said last night that it plans to use local generators on the islands as part of the "modern electricity grid of the future".
SSEN is working with smart energy software Piclo, a platform designed by Open Utility.
Open Utility announced nearly half a million in funding from Business, Energy and Industrial Strategy (BEIS) department's Energy Entrepreneur fund to develop it new online marketplace in 2017.
The plans will look to move away from using power from dirty diesel generators during maintenance or a fault and switch to cleaner wind or hydro power.
SSEN will also look to involve a number of local businesses in the project.
If successful, it could mean cheaper energy bills for customers as SSE pay local generators to export during times of need.
The energy distribution will be managed by Open Utility's peer-to-peer energy flexibility platform.
It is also hoped it will create the conditions or for local firms to reduce their energy consumption, which could also help bring costs down for customers.
Stewart Reid, head of Future Networks at SSEN, said: "This first procurement exercise in the Western Isles and Skye is a significant step in delivering proactive flexibility and is one of the biggest to date in Scotland. It will play a vitally important role in supporting the UK deliver its low-carbon ambitions.
"We are committed to considering flexible options where it is more cost effective than traditional network reinforcement, unlocking new opportunities for local flexibility providers and helping keep costs down for customers."
SSE joined forces with peer-to-peer energy firm Open Utility to trial the new smart grid partnership last year.
The Scottish energy firm said it wanted to move away from the traditional Distribution Operator Network (DNO) to a Distribution System Operator (DSO) to allow greater access to new, often more local energy markets.
SSEN's collaboration with Open Utility saw them trial Open Utility's new 'Piclo' platform, a system that Open Utility claim will allow supply and demand that can be "balanced and traded at a local level".
James Johnston, chief executive and co-founder of Open Utility, said his firm were "uniquely positioned" to understand the needs of a highly complex and evolving energy system in Scotland.
Recommended for you

SSE tips first power from Seagreen by end of July