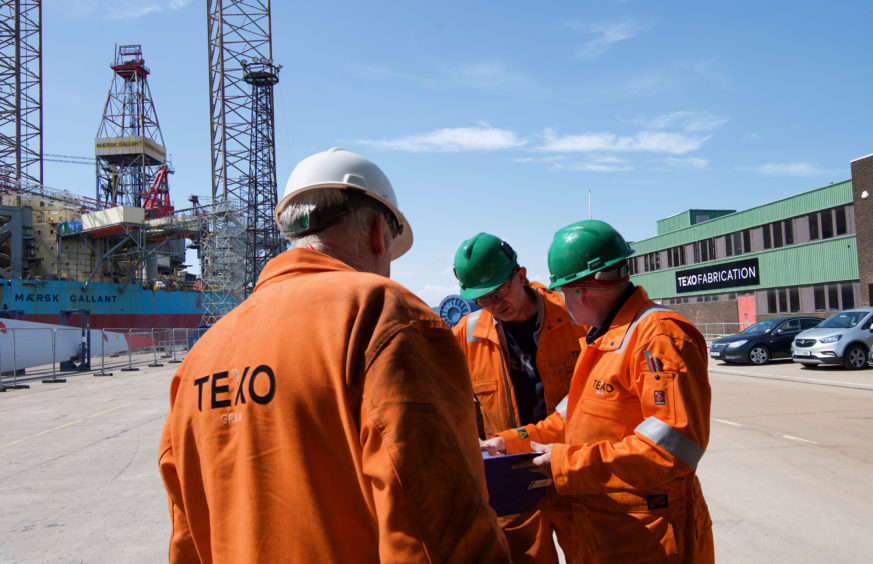 An Aberdeen-headquartered firm has agreed a multi-million deal to construct a ground-breaking new tidal turbine from its port-side facility in Dundee.
Texo Group, who employ 35 staff in Dundee, said the deal with Orkney-based Orbital Marine Power to manufacture its new O2 tidal turbine will look to create up to 100 jobs at the firm.
The deal is understood to be a substantial portion of the overall build cost, which is between £8-9 million.
Texo Group's managing director, Robert Dalziel, said the deal would show the "very best" in Scottish engineering as the firm switches over from oil and gas to renewables.
Orbital Marine Power, formerly Scotrenewables, reported an industry benchmark last August as its SR2000 tidal turbine generated more power in the past year than the entire Scottish marine energy sector managed in the 12 years prior to its launch.
Andrew Scott, the firm's chief executive, said the new deal would "build on" Orbital's recent success.
Manufacturing firm Burntisland Fabrication (BiFab) were also understood to be competing for the deal, meaning another lost contract for the Scottish Government-backed company.
Orbital Marine's previous SR2000 device, launched in 2016, clocked up over three gigawatt hours (GWhs) of electricity in its first year of testing at the European Marine
Energy Centre (Emec) in Orkney.
Last year, the company confirmed it had scooped a crowdfunding investment of £7m to support the build of the Orbital O2.
Mr Scott described the £7m as a "strong endorsement from the wider UK public of our vision".
He added: "We are really excited to be building on that success with the O2 which we are confident will further reduce costs and cement our position at the forefront of this exciting new renewable sector."
Multi-millionaire technology developer Matt McGrath was named as a new investor in the company last year, investing alongside the Scottish Government, through Scottish Enterprise.
Mr McGrath, who sold his firm Aircraft Medical for £72 million in 2015, joined the board of directors in September.
Recommended for you

Orbital Marine lines up 'multiple' CfD bids for new floating tidal