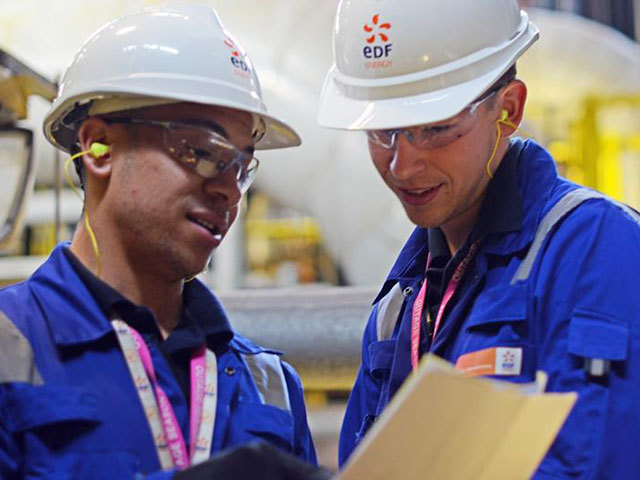 The French Government could be set to split energy firm EDF in two, according to press reports.
French newspaper Le Parisien claimed last night that the country's government plans to notify the European Commission of its intention to split EDF Energy into two companies, blue EDF and green EDF.
EDF blue (EDF bleu) will include the companies nuclear, hydro assets and transmission networks business, while green EDF (EDF vert) will take EDF's renewables and distribution networks.
The article claims the splitting of EDF would be to "financially isolate the nuclear risk".
It adds that there have been "ongoing discussions" between Paris and Brussels since the beginning of the year, led by Alexis Kohler, secretary general of the Elysee, on the proposed split.
EDF is the operator of the Hunterston B Power Station in North Ayrshire, Scotland.
Its clean energy arm, EDF Renewables, has developed a number of onshore wind projects in Scotland, including the Clash Gour and Dornell wind farms.
It also plans to begin construction on the 450 megawatt (MW) Neart na Gaoithe (NnG) offshore wind farm in the outer Firth of Forth this year.
Jefferies Equity Research described 2019 as a "painful" year for EDF shareholders, with the stock down 27% in the year to date.
It added: "As we have discussed in the past, we think that a restructuring of EDF that separates nuclear risk would result in valuation upside through the re-rating of green EDF, albeit the timing of this remains unclear."
Jefferies report said The Energy Climate law is expected to be voted by the Assembly today, and in the Senate by the end of the month.
The La Parisien article claims that discussions between the French government and the European Commission would not be finalised until the end of the year.