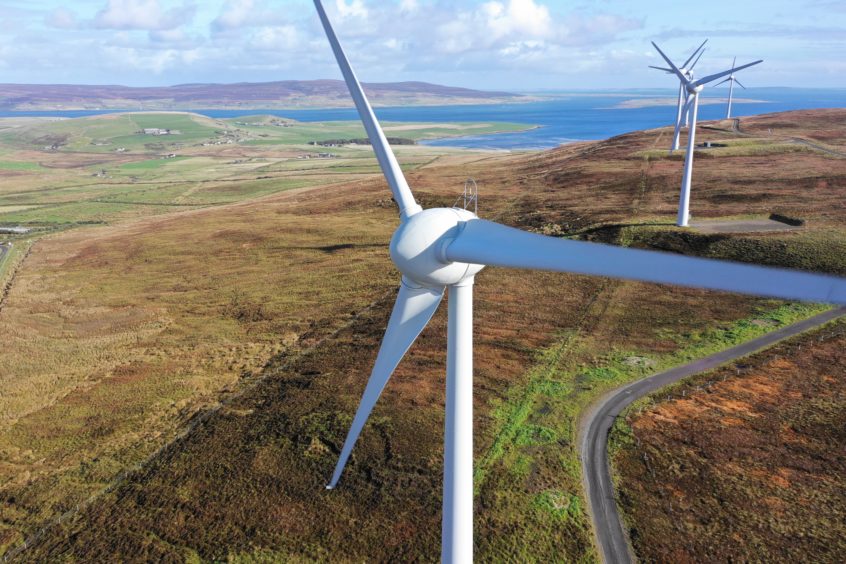 A planned £260 million transmission link from the Orkney to the mainland has been given the go-ahead by Ofgem following a consultation.
The 220 megawatt (MW) interconnector cable, proposed by SSE subsidiary SSE Networks (SSEN), would allow Orkney to distribute energy from new onshore wind and marine power projects to the UK mainland.
Ofgem launched a consultation in December last year on proposed changes to SSEN's plan "to ensure value for money for all consumers".
Approval for the link is conditional on a number of wind projects on Orkney winning a UK Government Contracts for Difference (CfD) bid.
But Ofgem said it "would expect to be satisfied that new wind farm projects are likely to be developed despite not being awarded a CfD if an independent audit states that the project is financially viable".
The construction of the interconnector is set for completion in 2023
In March, the decision by Ofgem to approve a smaller interconnector to the Western Isles than Shetland was criticised by a renewable energy trade body.
Hannah Smith, senior policy manager for Scottish Renewables, said that the decision "raises questions" about whether island communities will be "denied access" to low cost renewable energy.
The initial application requested that the Western Isles be granted a 600MW interconnector.
Ofgem announced that it "would approve" a resubmitted proposal for a 450MW transmission link to the Western Isles based on two Lewis wind power projects being successfully awarded a Contract for Difference (CfD) in this year's auction round.
Recommended for you

Xlinks launches Morocco-UK renewable energy plan