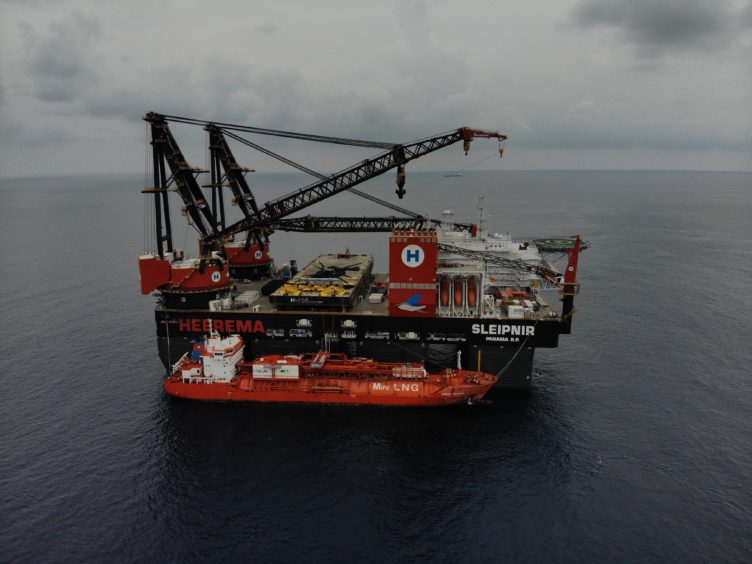 Heerema Marine Contractors, owner of two of the world's largest offshore crane vessels, has announced plans to power them with energy produced by wind turbines.
Sleipnir and Thialf are currently powered by generators producing the same level of emissions per year as around 5,000 diesel cars.
Netherlands-based energy supplier Eneco have teamed up with Heerema and the Port of Rotterdam on a new project to shut down the diesel generators and provide power from the nearby Landtong Rozenburg windpark.
An "e-house" will be constructed at the port, where the vessels are normally moored, along with a series of transformers In order to provide the power.
Heerema said the scheme will significantly reduce CO2 emissions and noise pollution, as well as generally improve quality of life for the nearby city of Maasluis and town of Rozenburg.
It comes as Eneco works with Port of Rotterdam Authority to establish a new firm "Rotterdam Shore Power" with Heerema as its first customer.
If everything goes to plan, the Heerema vessels will be "plugged in" sometime next year.
The Municipality of Rotterdam has set aside £1.7m in its 2020 budget for the project. It is unclear how much the other parties are contributing.
Recommended for you

Work resumes on giant Brae decommissioning campaign for Taqa