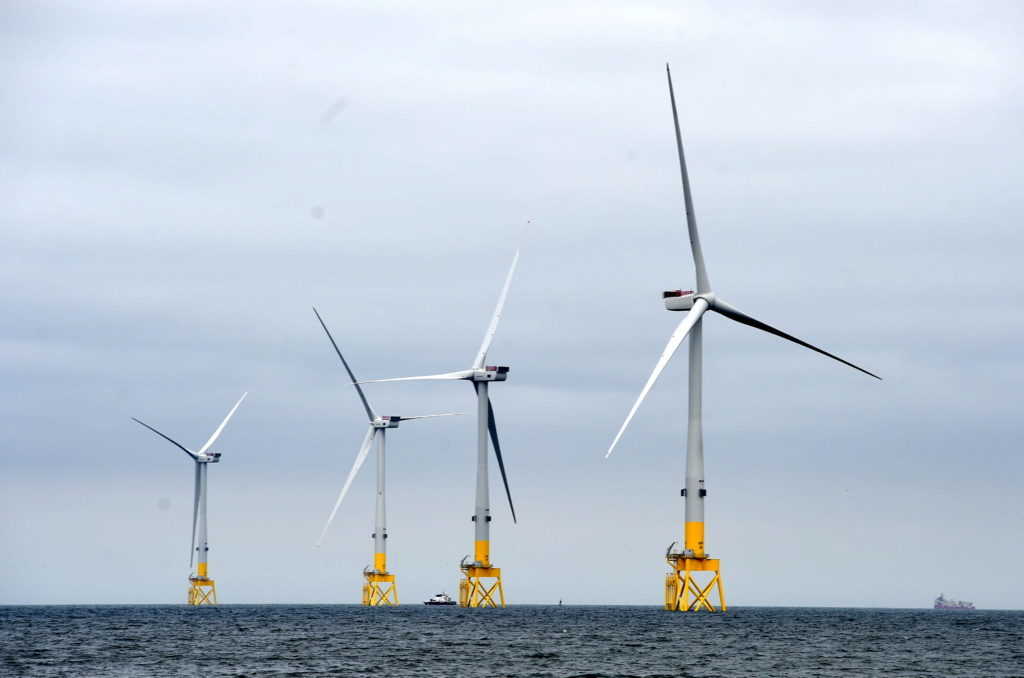 The Aberdeen Bay Wind Farm generated £23.3million in turnover during its first six months operating, according to new figures.
Accounts for 2018 have been posted by Aberdeen Bay Wind Farm Limited, a subsidiary of Swedish operator Vattenfall, setting out the financial performance of the facility, designed for testing and demonstration.
The 11-turbine project, also known as the European Offshore Wind Deployment Centre (EOWDC), generated the £23.3m figure between starting up in July 2018 and the end of December.
More than £16m of that came from the sale of Renewable Obligation Certificates (ROCs) – certificates bought by suppliers to show they have fulfilled their green energy requirements.
The income from sale of electricity was £7.3million.
Aberdeen Offshore Wind Farm Limited employed an average of three people, including directors, during the year.
The subsidiary recorded a pre-tax profit of £359,000 in 2018, compared to a £6.2m loss in 2017 while work to construct the wind farm was underway.
The EOWDC cost more than £300m to construct, consisting of two 8.8MW turbines and nine 8.4MW, and generates enough power for an average of 80,000 homes per year.
Construction began in October 2016, with first power generated on July 1 2018.
The operations and maintenance team for the site is based at Aberdeen Harbour.
ROCs are bought from generators by suppliers to show the regulator Ofgem that they are meeting their green obligations.
Where they do not have enough ROCs, a payment is made into a buy-out fund based on their shortfall, with proceeds Ofgem collects going back to clean energy suppliers.
The system is designed to encourage deployment of renewables projects in the UK.