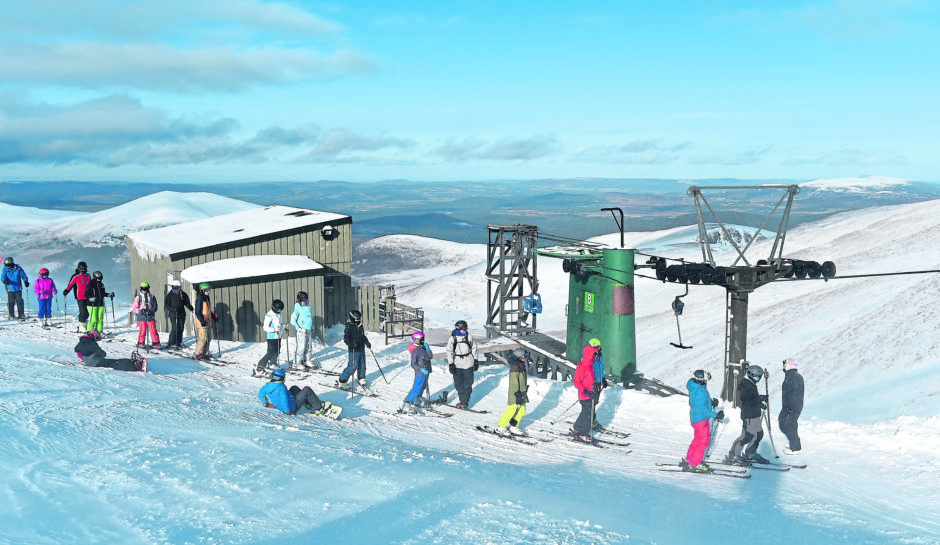 Ski resort bosses last night refused to rule out siting turbines on the country's most famous mountain range as part of a green revolution.
The owner of Cairngorm Estate, Highlands and Islands Enterprise (HIE), is investigating renewable energy options for the mountain.
They are looking for a contractor to carry out the work.
The enterprise agency would not be specific about which form of renewable energy could be utilised – although they stressed scenery and environment would be taken into account.
But the plans last night sparked concerns from a campaign group.
Graham Lang, chairman of Scotland Against Spin (SAS), said: "The Cairngorms are the national park. It is an iconic area that should be protected from turbines.
"The mountain is seen from everywhere. It is highly visible. It's the centre of a lot of sporting activity.
"To have turbines in there would be absolutely dreadful."
The agency wants to look into exploiting renewable technologies to offset current demand.
The first stage would be a high-level review of the appropriateness of different forms of renewable energy generation and storage on the mountain.
The second stage will involve more detailed analysis of the particular technologies likely to be the best fit.
A spokesman for the body said: "We are looking for a contractor to carry out the appraisal, which will include a high-level review of which options might be appropriate for Cairngorm.
"This will take account of scenery and environment, grid and other potential constraints. The next stage will be more detailed consideration of those options likely to be the best fit."
Currently there are small individual turbines at The Lecht, but no commercial windfarms in the National Park area.
Grant Moir, chief executive of the Cairngorms National Park Authority said: "The CNPA supports renewable energy generation, especially biomass and hydro, that is compatible with conserving the special qualities of the National Park.
"We would welcome measures that helped to reduce the carbon footprint at Cairngorm Mountain but careful consideration would have to be given through the planning system to any proposed project."
HIE has issued a tender notice to procure a contractor to carry out the appraisal work. Contractors will also be asked to consider examples of technology used elsewhere in a similar context and advise on funding options.
The appraisal forms part of a wider review of energy at Cairngorm.
A move to renewable energy on the mountain could reduce the estate's overall carbon footprint.
Recommended for you

Equinor, SSE moot potential fourth phase at Dogger Bank