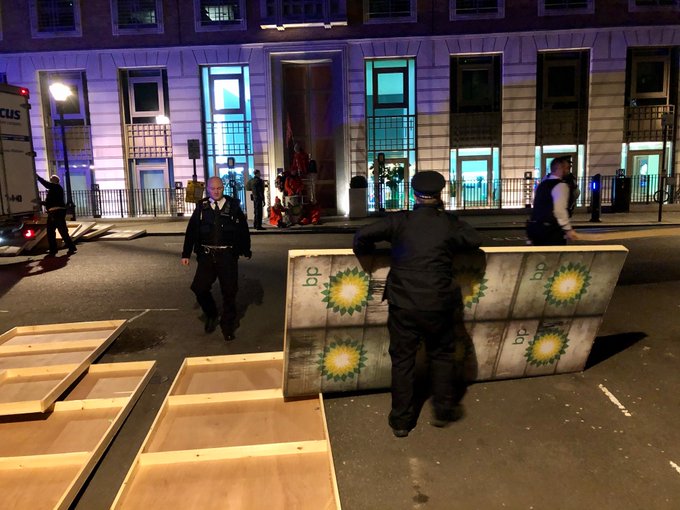 Greenpeace UK claimed its activists had "shut down" BP's corporate headquarters in central London this morning.
The organisation also said on Twitter that it had "delivered hundreds of solar panels to the new CEO".
Bernard Looney took on the role of chief executive at BP today, replacing Bob Dudley, who retired after 10 years at the helm.
Mr Looney will unveil his plans for the energy giant next week, and is expected to include more ambitions emissions reduction targets.
BREAKING: Greenpeace activists have just shut down @bp_plc's HQ after delivering hundreds of solar panels to the new CEO.

BP are digging us deeper into the #climateemergency by drilling for new oil & gas. They need to switch to 100% renewable energy – or shut down #BPShutdown pic.twitter.com/9572VRVxqF

— Greenpeace UK (@GreenpeaceUK) February 5, 2020
A photo on Twitter appeared to show police removing a number of wooden boards displaying the BP logo, and a handful of protestors obstructing the entrance.
Greenpeace claimed "100 activists" had "delivered 500 solar panels with a total area of over 800 square metres to BP's front door at 3am.
Police stopped the activists installing the panels on the pavements and roads surrounding the offices.
Greenpeace is calling for BP to either switch to 100% renewable energy or shut down.
BP has a 50% stake in the Lightsource BP solar energy firm.
It is the second time Greenpeace has targeted BP's office building in St James's Square in less than a year.
Activists blocked access to the HQ in May, in the run up to BP's AGM, which was held in Aberdeen.
.@bp_plc claim they're doing everything they can to tackle the #climateemergency. Let's explore that shall we..? 🤔 #bpshutdown 1/ pic.twitter.com/TgGxo82og0

— Greenpeace UK (@GreenpeaceUK) February 5, 2020
BP said: "Our new CEO Bernard Looney is visiting employees in Germany today, but he understands the frustration and anger of protestors in London.
"He shares their deep concern about climate change and will set out his low carbon ambition for the company next week.
"He hopes that what he has to say then will give people a sense that we get it and are very serious about working to address the problem."
ICYMI: Greenpeace activists have shut down @bp_plc's HQ in London, after delivering 500 solar panels to the new CEO.

BP are digging us deeper into the #climateemergency by drilling for new oil & gas. They need to switch to 100% renewable energy – or shut down #bpshutdown pic.twitter.com/aizuTlupBI

— Greenpeace UK (@GreenpeaceUK) February 5, 2020
Recommended for you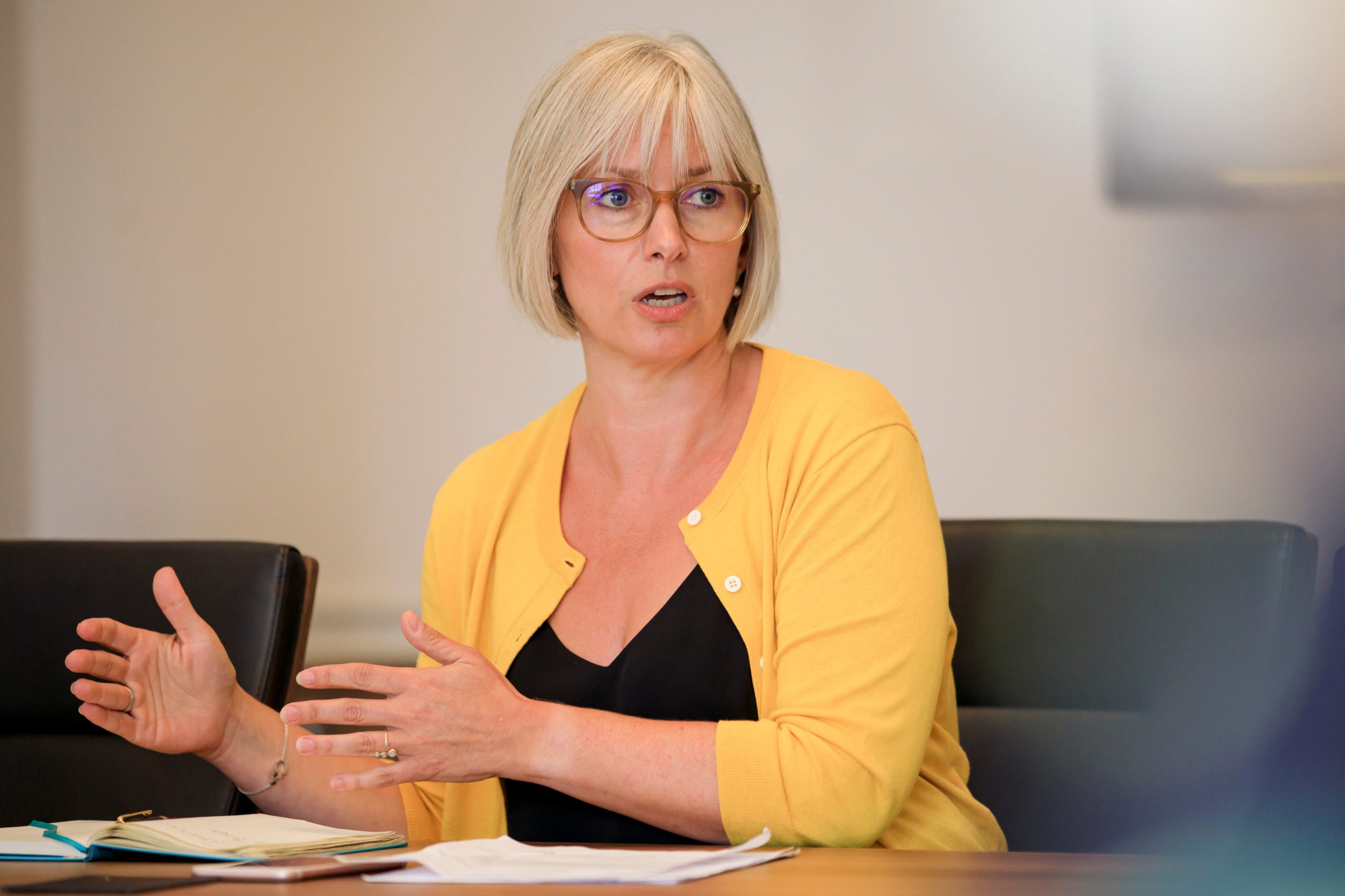 Energy Institute CEO Kingham to leave group for new role at BP