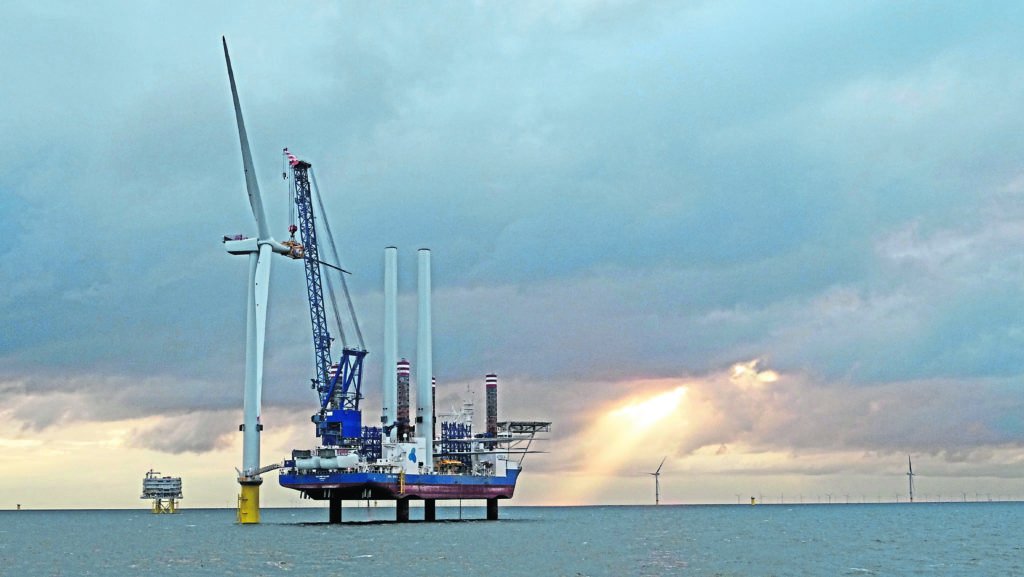 A consortium group led by Danish offshore wind giant Orsted has received a multi-million pound funding injection for an offshore wind-derived hydrogen project.
Gigastack, a new renewable hydrogen venture, has received £7.5 million in funding from the Department for Business, Energy and Industrial Strategy (BEIS) as part of its Hydrogen Supply Competition.
The consortium group who will drive the project includes Orsted, ITM Power, Phillips 66 and Element Energy.
The scheme, now in its second phase, will look to show that by producing hydrogen from an offshore wind farm the process can be completely decarbonised.
It is understood Orsted's Hornsea Two Offshore Wind Farm near the Humber region will provide electricity to the project.
Anders Christian Nordstrom, vice president for hydrogen for Orsted, said: "Creating renewable hydrogen with offshore wind really has the potential to decarbonise industrial processes, and what is needed now is to scale up the electrolyser technology and bring the cost down.
"We've seen this happen in offshore wind.
"With industry and government working together, there has been a rapid deployment and a huge cost reduction.
"This project aims to do the same with hydrogen."
The consortium will conduct a Front-End Engineering Design (FEED) study on a 100 megawatts (MW) electrolyser system using staged installations with a nominal capacity of 20MW.
RenewableUK's head of policy and regulation Rebecca Williams said: "Green hydrogen has the potential to be a gamechanger in the energy sector, accelerating the transition to net zero emissions.
"This is a ground-breaking project, with what will be the world's largest offshore wind farm set to provide renewable electricity to make green hydrogen, which can be stored to make our power system more flexible, or used as a clean fuel for transport, industry and heating."