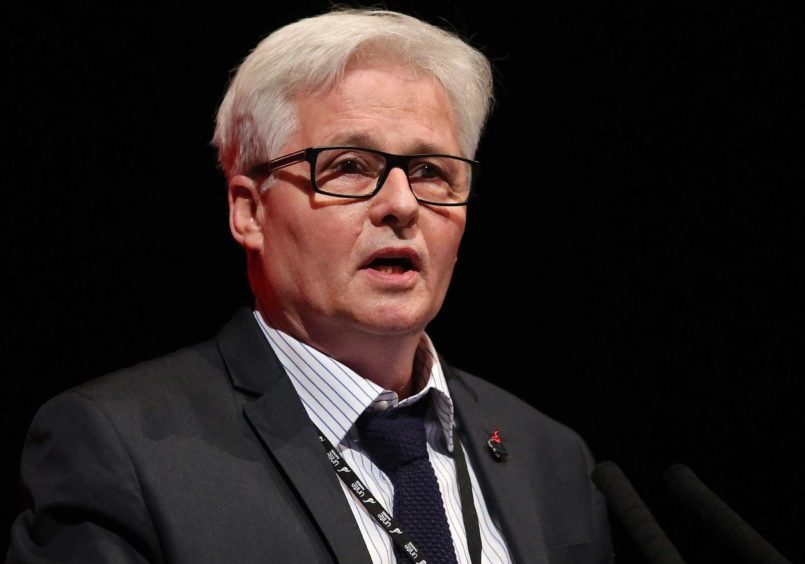 A predicted boom in North Sea offshore wind jobs has been branded "a pipe dream" by union bosses after the Scottish Government admitted that it only uses "estimates" of current employment figures in the sector.
Unite and GMB Union both hit out at the revelation last night, claiming that it proves Holyrood doesn't have a "clear idea" of job numbers and is relying on outside figures that are subject to margins of error.
The Scottish Government, who provided a jobs tally estimate by Office of National Statistics (ONS), also admitted it does not hold data on any new jobs created in the sector.
A spokeswoman for the government said it funds and has analysts working alongside the ONS to "ensure the design and methodology of the survey is as robust as possible".
Aberdeen MSP Lewis Macdonald called the response a "cynical move" by the current administration and claimed the Scottish Government was "well aware" of the current jobs figure.
Mr Macdonald said: "Of course they know the figure.
"But they also know the numbers are a fraction of what it should be and they are embarrassed by it.
"The problem is that many of these jobs are not in Scotland – the work is being done elsewhere."
Deputy first minister John Swinney faced harsh criticism last year over a prediction made in 2010 that the sector could employ nearly 30,000 by 2020.
The current number is understood to be closer to 1,900.
Unite Scottish secretary, Pat Rafferty said it was "absolutely staggering" that the Scottish Government didn't hold information about job creation in a sector that is "so important to the Scottish economy".
He added: "The latest data by the ONS highlights that direct employment is around 2,000 jobs when a greens jobs bonanza of 28,000 was promised ten years ago by the Scottish Government.
"We now have definite proof that this has been a pipe dream."
GMB Scotland organiser Gary Smith claimed the Scottish Government refused to answer questions on offshore wind job creation because "the truth doesn't support their story".
An energy trade body last night called on Holyrood to adopt "properly quantified" figures.
Scottish Renewables chief executive Claire Mack urged the Scottish Government to "work with industry and act to resolve these issues" so that renewable energy deployment can be measured.