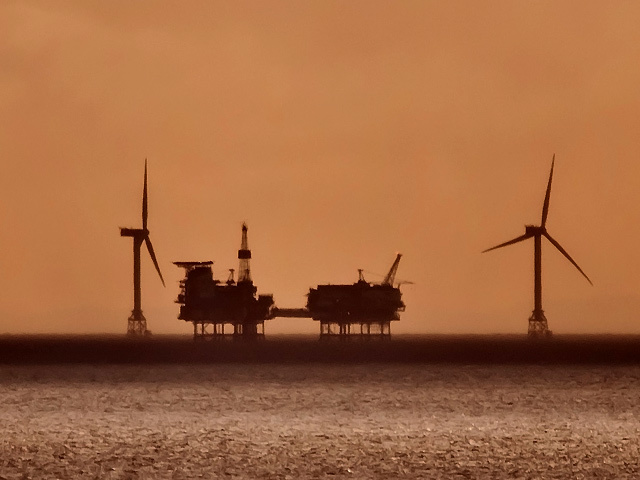 Oil majors are "falling short" of global climate goals despite their updated emissions targets, according to a new report.
Carbon Tracker, the London-based think tank, has published a new paper called "Absolute Impact", rating the policies of the seven energy giants plus Equinor and Repsol.
The group said there was a "flurry" of emissions target announcements around the end of 2019, but not all are equal.
Eni sits top of the rankings, ahead of BP, while ExxonMobil has the least effective climate policy of all, according to the document.
They were rated based on alignment with the "hallmarks" of the Paris Agreement, including absolute cuts in emissions to oil and gas production, not leaving the door open to further output in future.
Despite a wave of net zero announcements in the last year,  Carbon Tracker said most oil majors fall short of Paris and had set goals that left them "free to increase production" or "ignore" the impact of burning more oil and gas.
Italy's Eni was deemed to have the most effective climate policy, with a "strong interim target" of cutting emissions by 30% on an absolute basis by 2035.
Despite only an 80% net zero target by 2050, Eni has given the "strongest indication" it is planning for its oil and gas production to peak within the next five years, meaning it beat BP to the top.
Shell, Equinor and Total sit middle of the road, having announced "carbon intensity"goals rather than an absolute reduction in emissions and "do not appear to link to the finite limits placed on oil and gas in the energy transition".
Meanwhile US majors ConocoPhillips, Chevron and ExxonMobil were deemed to have the worst policies which "ignore carbon released when their oil and gas is burned".
ExxonMobil sits very last, having only covered operational emissions related to its investment in the Canadian oil sands company Imperial Oil.
Interim targets, such as Eni's, were key to the ranking and Carbon Tracker said it "looked forward" to BP announcing such goals later this year.
Carbon Tracker said: "While setting a 2050 net zero ambition is laudable, if there are no interim goals and concrete plan, i.e., no pathway to that outcome, this may lead to questions of commitment and, at worst, accusations of 'greenwashing'".
The group has previously found that in order to meet the Pairs goals, oil majors would need to cut production by a combined 35% between 2019 and 2040.
Report author Mike Coffin added: "Companies cannot be aligned with Paris unless they commit to only sanctioning Paris-aligned projects – this will have the knock-on effect of absolute cuts to their oil and gas production and resulting emissions."
The UK North Sea industry last week published targets to halve emissions by 2030.
Recommended for you

Large-scale carbon capture an 'illusion' for oil and gas companies