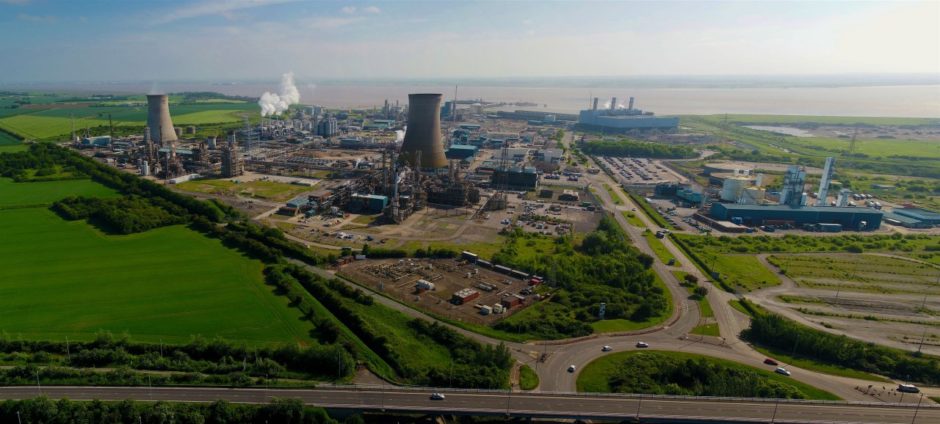 Equinor has said it is leading a project to develop one of the world's first "at-scale" hydrogen from natural gas plants, in combination with carbon capture and storage (CCS), in the UK.
The Hydrogen to Humber Saltend scheme aims to cut 900,000 tonnes of CO2 emissions per year from the Saltend Chemicals Park near Hull.
To do so it will use a 600 megawatt auto thermal reformer (ATR) with carbon capture, the largest plant of its kind in the world, to convert natural gas to hydrogen.
Equinor said it will allow customers at the park to "fully switch over to hydrogen" and see the power plant move to a 30% hydrogen to natural gas blend.
The Norwegian energy giant is anticipating a final investment decision (FID) with its partners in 2023, with first production by 2026.
It is supported by px Group, owner of Saltend Chemicals Park, who also owns the St Fergus Gas Plant in Aberdeenshire, where the Acorn CCS scheme is based.
It comes as the UK government is seeking to establish at least one low carbon industrial cluster by 2030, and the world's first net zero site by 2040.
Irene Rummelhoff, executive vice president for marketing, midstream and processing at Equinor, said: "The world continues to need more energy at lower emissions so we can achieve the ambitions of the Paris Agreement.
"This necessitates a substantial decarbonisation of industry, in which we believe carbon capture & storage and hydrogen can and must play a significant role.
"With private and public investment and supportive UK policy, the H2H Saltend project will demonstrate the potential of these technologies."
Hydrogen and CCS are seen as key components of Westminster's plan for the UK to become totally net zero by 2050.
Later phases of H2H Saltend could see it expand to serve other users in the park and across Humber, which employs 55,000 people in manufacturing, Equinor said.
Geoff Holmes, chief executive of px Group, added: "We are fully committed to helping industry reach net zero and both CCS and hydrogen will play a huge part in that.
"We're looking forward to collaborating with all the project partners as we work towards this common goal."
Recommended for you

Aberdeen in line for jobs boost as Spirit unveils plans to repurpose gas fields