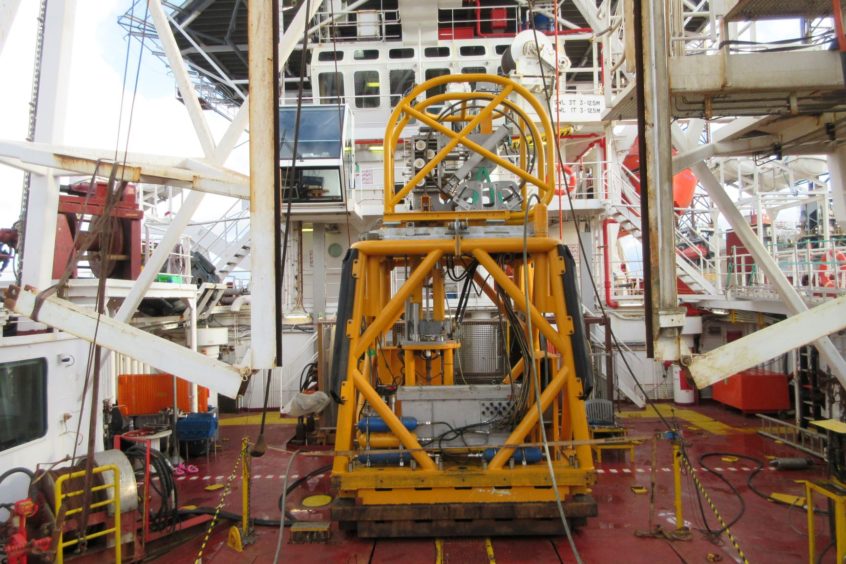 Fugro has begun the geophysical survey phase for a major offshore wind project as part of a £55 million site investigation contract.
The results from the Dutch services firm's characterisation will feed into Scottish Power Renewables' (SPR) ground models for the East Anglia Hub.
The investigation, which is scheduled to finish at the end of 2021, will also support seabed mobility assessment, foundation design and cable-route engineering.
Data processing and reporting will be completed in Fugro's UK and Netherlands offices.
Geotechnical investigation of the turbines locations will start later this summer using Fugro's SEACALF Mk V DeepDrive cone penetration system.
Testing and sampling will also be carried out along the export cable routes.
Richard Hill, Fugro's proposal manager for the project, said: "This is a significant and exciting project for Fugro that will see us deploying multiple geophysical and geotechnical vessels from our fleet to the East Anglia Hub for the next 2 years.
"Fugro's innovative technologies, experienced geophysical and geotechnical survey teams, and large capacity for advanced soil testing laboratory in the UK will be crucial in helping SPR to meet their project timescales."
SPR's East Anglia Hub in the UK southern North Sea will eventually be capable of delivering a total installed capacity of up to 3.1 GW, enough to power as many as 2.7 million homes.
The first phase of the huge 263 turbine development was completed earlier today after all the turbines at the East Anglia One wind farm became operational.