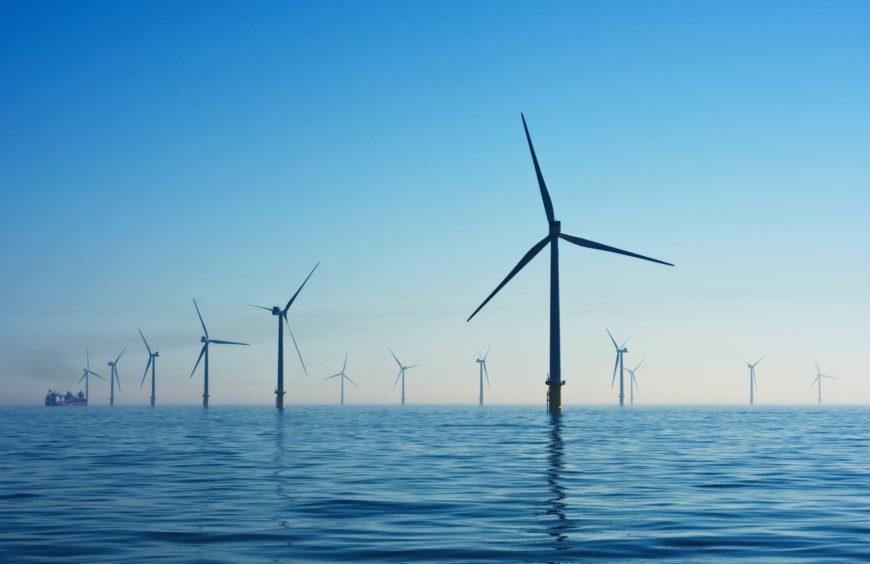 A renewable energy trade body is launching a new online event aimed at getting youngsters interested in offshore wind.
The Futures Forum will teach students about the UK's "world-leading" sector and provide career advice to help attendees get a head start when applying for jobs in green energy.
The event is a cornerstone of RenewableUK's Global Offshore Wind conference, which takes place at the end of next month.
Registration for the forum opened today and is designed for students from secondary school all the way up to undergraduates at university.
Attendees will hear from some of the renewable industry's leading figures and learn about the different career paths into the industry, including apprenticeships.
Several parallel sessions will run in conjunction with the forum covering a wide range of subjects, with every session available to watch on demand for 30 days.
RenewableUK is encouraging students from a diverse variety of backgrounds to register for the free to attend event, sponsored by global energy firms Ørsted and Siemens Gamesa Renewable Energy.
Offshore wind is expected to employ 27,000 people by the end of the decade as capacity increased from 10 gigawatts to 40GW.
RenewableUK's deputy chief executive, Melanie Onn said "This is a great opportunity for young people to get involved in one of the UK's most exciting industries; one that is driving decarbonisation with cutting-edge technology on a grand scale.
"We know that students care deeply about climate change, so we want to set out a wide range of the career paths which will empower them to make a difference to the world around them.
"We need workers at every level from apprentice turbine technicians to engineers designing and managing major new offshore wind farm projects which will power the country in the decades ahead".
Duncan Clark, head of region UK at Ørsted, said: "The offshore wind industry is driven by passion, purpose and ambition. It's these key ingredients that make it such an exciting industry to work in and open up genuine opportunities for future generations to make a real difference.
"Renewable energy is playing a key role in the fight against climate change and the continuing success of the industry will rely on a diverse range of talent. We hope that by giving unique access and insight to the industry we can inspire, support and develop emerging new talent."
Catharina Haardt, Siemens Gamesa Offshore senior vice president of human resources added: "At Siemens Gamesa, we share the passion held by many young people to combat climate change. The many benefits which renewable energy technologies bring – with offshore wind in the UK being a shining example – allow us to proudly seek to attract even more skilled colleagues to our company.
"Offshore wind jobs have strong, long-term environmental, economic, and societal advantages, and we're striving to be the employer of choice amongst candidates and staff".